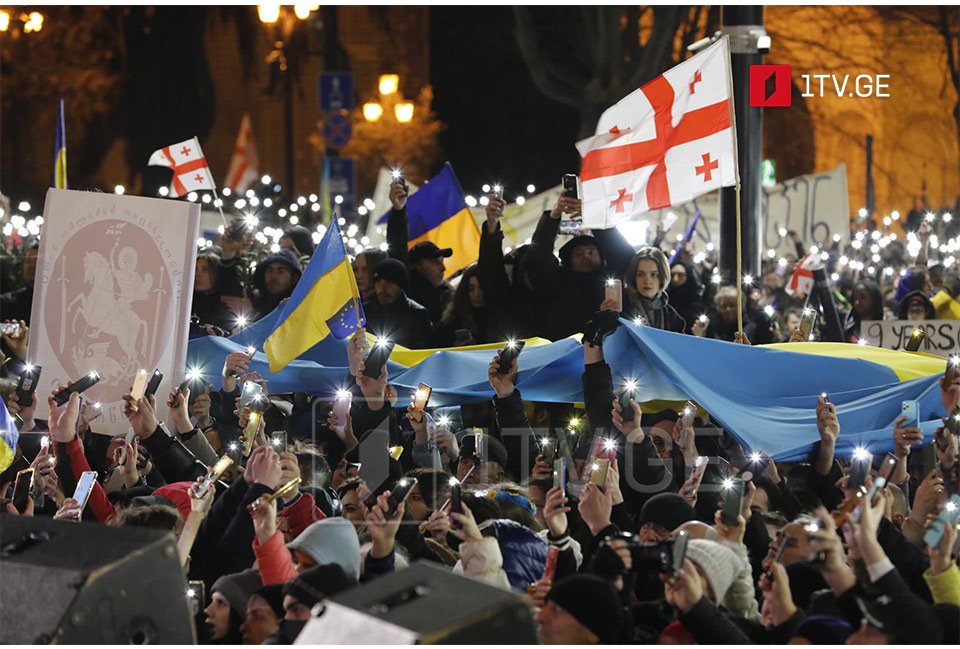 Rally in support of Ukraine held in Tbilisi
To mark the one-year anniversary of Russia's invasion of Ukraine, a rally called This is Georgia – Glory to the Heroes took place in front of the Georgian Parliament.
The rally was held in Georgian and Ukrainian languages. Politicians, civil activists, and ordinary citizens participated in it. Ukrainians living in Georgia also attended it.
Mayor of Kyiv, Vitali Klitschko, addressed the rally participants from Kyiv.
A minute's silence was observed in commemoration of Georgian fighters who died in the war in Ukraine.