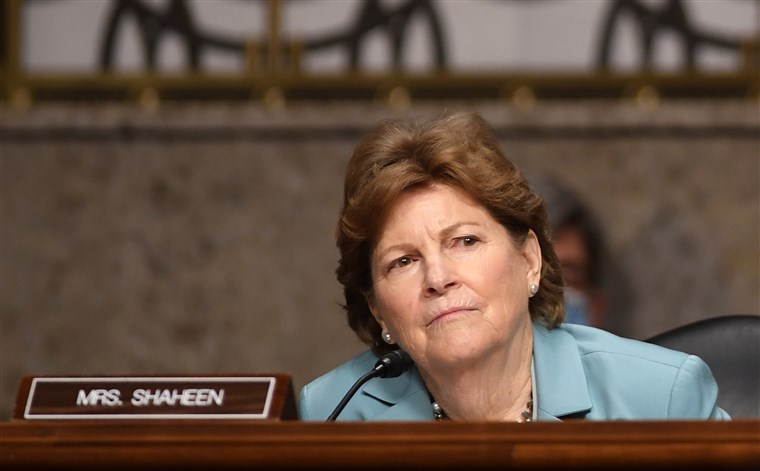 U.S. Senators, Shaheen, Johnson applaud agreement in Georgia to address political standoff 
U.S. Senator Jeanne Shaheen (D-NH), a senior member of the Senate Foreign Relations Committee (SFRC) and Chair of the SFRC Subcommittee on Europe and Regional Security Cooperation, and U.S. Senator Ron Johnson (R-WI), the subcommittee's ranking member, released a bipartisan statement applauding the April 19 agreement reached in Georgia to address the ongoing political crisis.
"We stand with Georgia in its promise for democracy, and we are pleased that after six months the country has reached an agreement to address the political impasse," the Senators declared.
The U.S. stands w/ Georgia in its promise for democracy. @SenRonJohnson & I applaud Georgian lawmakers on reaching an agreement to end their political impasse for the sake of the Georgian people. This is a bipartisan priority in Congress. Our joint statement on the compromise: pic.twitter.com/9X43DBHtvi

— Sen. Jeanne Shaheen (@SenatorShaheen) April 20, 2021
"The political fate of Georgia not only has direct implications for its people – who are currently suffering the impacts of the COVID-19 crisis on top of political instability and economic hardship – but is also a marker of the state of democracy around the world. Yesterday's agreement is a step toward the greater pursuit of a vibrant and fully functioning democracy. We now call on all sides to come together for the benefit of the country to fully implement the agreement in its entirety, which includes election and judicial reforms to prevent future political deadlock. We stand ready to help the government of Georgia and its people to build a country that serves the needs of its citizens and ensures transparency and accountability moving forward,"  the Senators stated.
The ruling Georgian Dream party, as well as opposition parties, including Lelo for Georgia, Citizens, Republicans, Strategy Agmashenebeli, Girchi, and Girchi – More Freedom signed the renewed EU-backed compromise paper earlier this week.
Several current and former members of the United National Movement and European Georgia have also signed the agreement individually, however, other representatives of both parties as well as the Labour Party rebuff to sign the document yet.
Charles Michel's new proposal implies electoral and justice reforms, offers a pardon for all violations and convictions stemming from the 19-21 June 2019 protests and the conduct of repeat parliamentary elections in 2022 if the ruling Georgian Dream party fails to receive at least 43 % of votes in upcoming municipal elections.
For the record, Georgian opposition parties that won seats in the Georgian Parliament of the 10th Convocation believe the 2020 parliamentary elections were a fraud. They have been demanding repeat parliamentary elections and the release of the United National Movement Chair, Nika Melia, and the co-founder of the TV channel Mtavari Arkhi Giorgi Rurua.
The second EU-mediated attempt to solve political crises in Georgia failed. EU mediator Christian Danielsson proposed a solution to political actors on March 31.