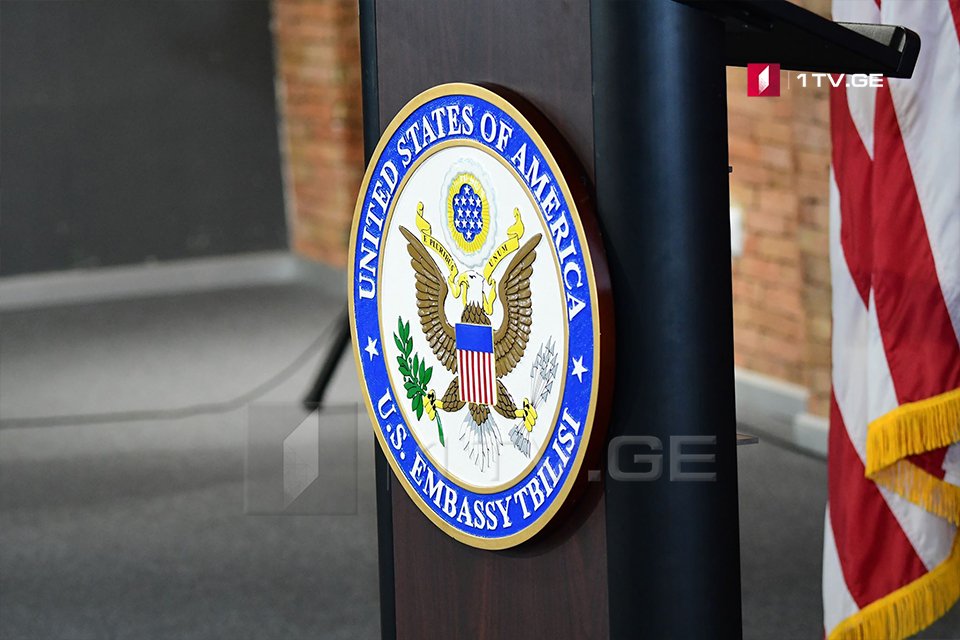 U.S. Embassy extends condolences to families of late 3 occupied Gali residents
The U.S. Embassy extends condolences to the family and friends of the Georgians who died on Wednesday attempting to cross the Enguri River, also, to all of those who are suffering during the humanitarian crisis created by the COVID-19 pandemic and restricted movement across the Abkhazia administrative boundary line.
The Embassy said the US commitment to Georgia's territorial integrity is unwavering. "So is our commitment to the people suffering through this humanitarian crisis," the Embassy said in its statement.
"We appreciate the United Nations' facilitation of a humanitarian corridor across the Enguri Bridge. Protection of human life demands continued joint cooperation by all sides in order to avert future tragedies such as yesterday's drowning deaths. This heartbreaking situation reminds us all that every day for too many years, families have been forced to make unimaginable choices to be with the people they love, find medical care and education, or put food on the table," the statement reads.
Three occupied Gali residents drowned in the Enguri River while trying to cross into Tbilisi-controlled territory from the Russian-occupied Gali district of Georgia on Wednesday.
Georgian Foreign Ministry (MFA) holds Russia accountable for the death of these persons. MFA said it activated all the diplomatic levers and would raise this issue in all relevant international formats.