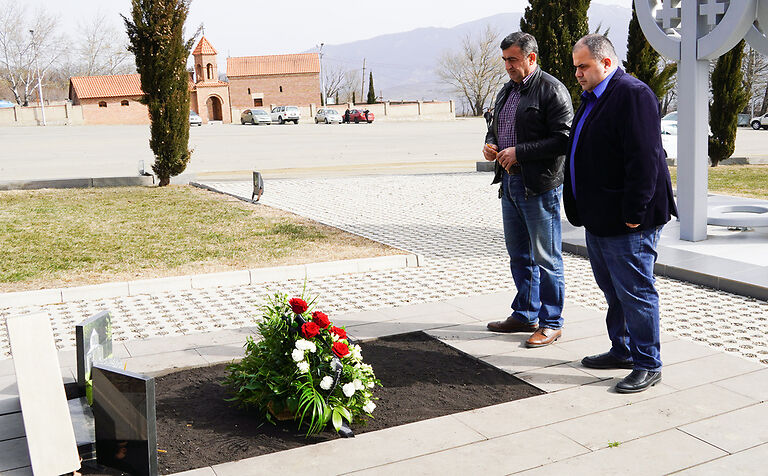 Tortured national hero Archil Tatunashvili would have turned 39 today
Archil Tatunashvili, a Georgian soldier tortured and killed in the occupied Tskhinvali region, would have turned 39 today.
A representative of the Office of State Minister for Reconciliation and Civic Equality, Zviad Zviadadze and Akhalgori Regional Governor Nugzar Tinikashvili visited the Mukhatgverdi Cemetery and laid a wreath at the national hero's grave.
"We use all international legal mechanisms to hold all those responsible for Archil Tatunashvili's death. Together with our country's citizens, we pay tribute to his memory," said Prime Minister Irakli Gharibashvili.
Archil Tatunashvili, the late Georgian soldier, was brutally murdered by occupying forces in the occupied Tskhinvali region in 2018. His body was repatriated to the central government-administered territory only after about a month with his internal organs removed and more than 100 injuries over his body.