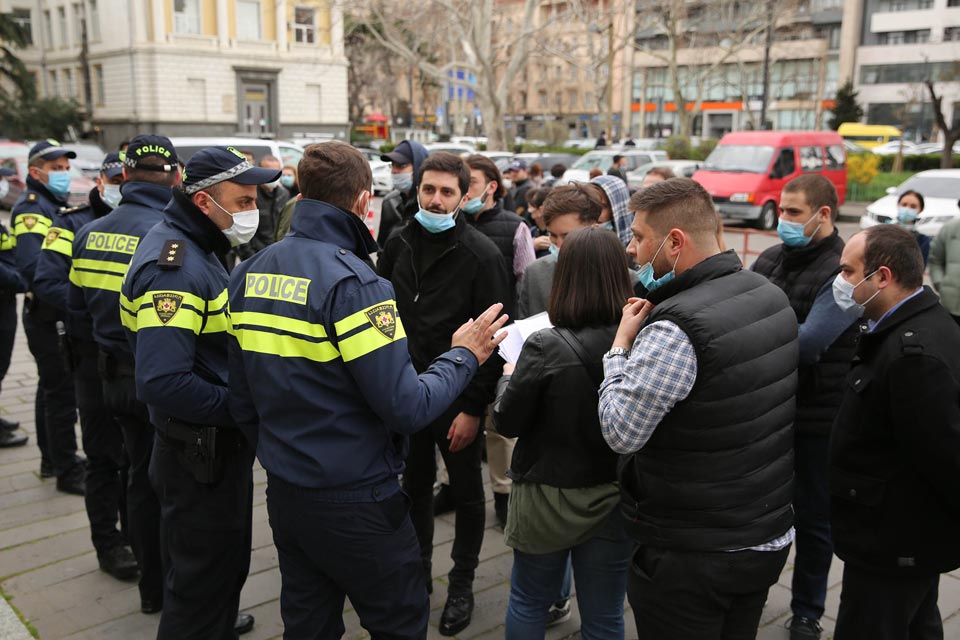 Technical University students, NGOs rally
Students of the Georgian Technical University and representative of the non-governmental sector are holding a protest rally. They demand the resignation of the Technical University Rector, Davit Gurgenidze.
The students claim that Davit Gurgenidze is three times convicted in the past, and his CV is fake. The University Rector denies accusations.
According to Gurgenidze, he was acquitted in two cases, and the investigation continues on the third case.
"Former president handed over most of the University property to his mother at a symbolic price in 2005-2006. The repressive activities followed after the administration launched probing into illegal handing over the property to university professors," Gurgenidze said.