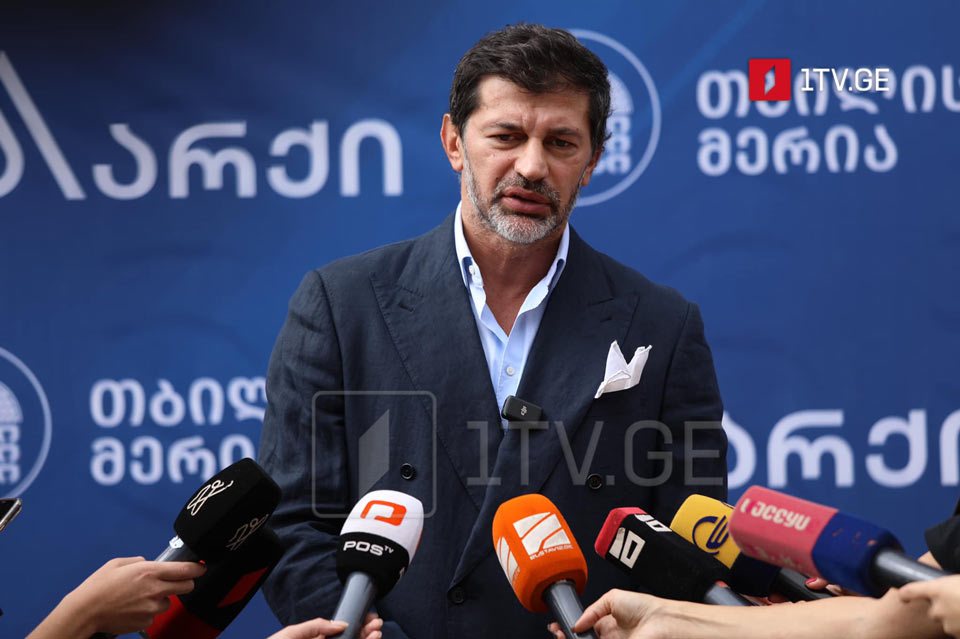 Tbilisi Mayor says President follows radical opposition agenda
"President Salome Zourabichvili follows the radical opposition's agenda, though it is her choice," said Tbilisi Mayor Kakha Kaladze, remarking on the president's international visits.
When speaking about the president's impeachment procedure, Kaladze remarked the parliament would discuss the issue. He noted that the violation of the Constitution by the President was "a bad signal" for Georgian citizens because "everybody should respect the Constitution."
Tbilisi Mayor stressed that the government led the foreign policy rather than the President, thus she had to approve her visits with the government.
"The Constitution reads that the President has to have her visits approved. If she did that before, why is it absurd today? The reason is obvious; she follows the agenda of the radical opposition, which is very bad, but it is her choice. The people of our country will always make the appropriate decision when needed," he said.
According to the Presidential Administration, President Salome Zourabichvili continues her meetings with European leaders. She will meet the President of Latvia, Edgars Rinkēvičs, on September 26, and the President of Lithuania, Gitanas Nausėda, on September 27.