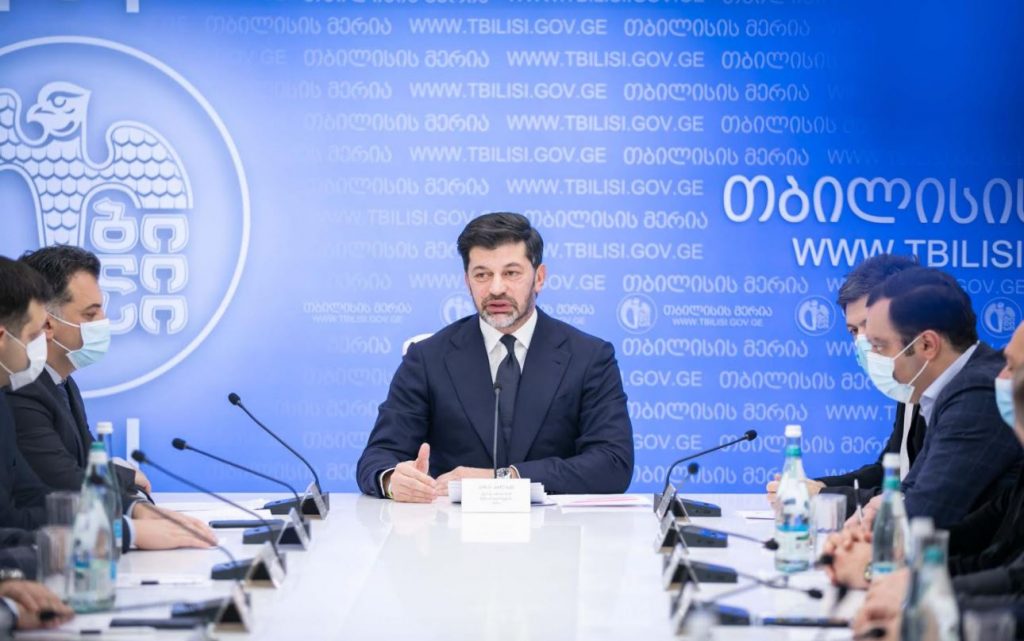 City Hall enhances safety measures over Vashlijvari slope landslide
Tbilisi Mayor Kakha Kaladze says safety measures have been enhanced on the Vashlijvari slope near Machavariani Street in Georgian Capital Tbilisi.
Mayor noted that several media outlets are deliberately spreading misinformation and sowing panic among the population.
Kaladze stressed that Tbilisi City Hall was aware of the processes. The information was public on the official website – www.tas.ge.
"Anyone could see information about all the problematic spots in the capital. Sadly, apart from Vashlijvari, there are other landslide-prone areas in Tbilisi. We have been daily monitoring this particular slope. When we detected that the problem could develop, blocked the road and informed society," Kaladze stated.
Kaladze instructed Deputy Mayor Irakli Bendeliani to involve local landslide researchers in this process.
"In a bid to solve the problem, City Hall will carry out several measures, including reinforcement, drainage, and monitoring," Kaladze said.
Tbilisi Mayor vowed that City Hall would not greenlight construction processes in this area.
Tbilisi City Hall announced the landslide on March 15, and traffic in the area has been banned since March 16.