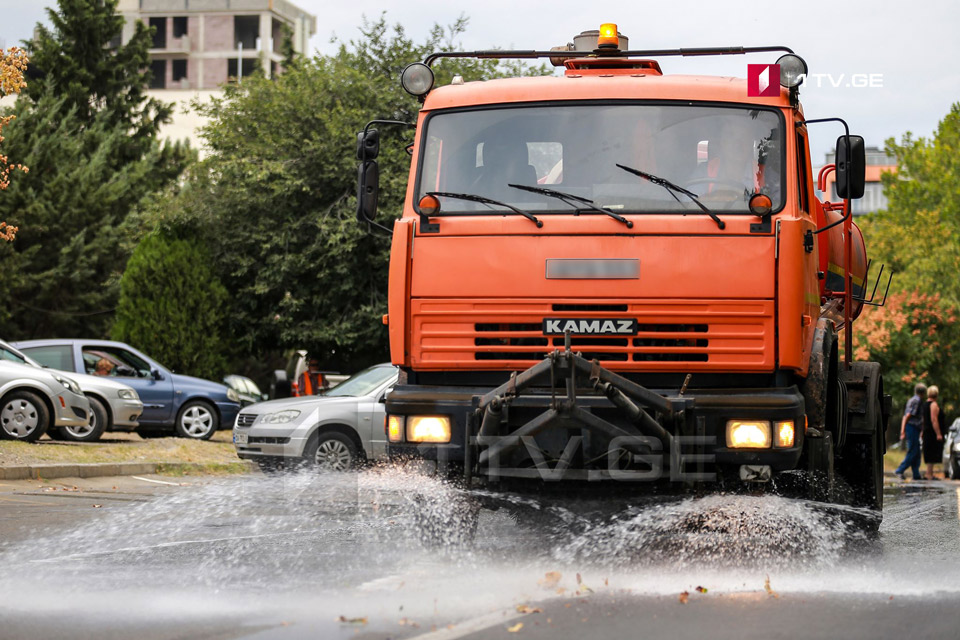 Tbilisi City Hall to launch large-scale street washing
Tbilisi City Hall will start washing the central streets and drawing traffic signs on the newly rehabilitated roads from Thursday. Tbilisi Mayor, Kakha Kaladze, said it in his video address on Facebook.
"We are ready to kick off large-scale street washing works from Thursday. The regular works will continue for several months. I think these activities are important as we pay particular attention to cleanliness, greenery, the ecological situation improvement in the city," said Kakha Kaladze and added that the City Hall announced a tender for special equipment.
"In terms of equipment, we may not have a favourable situation. But, we announced a tender with the involvement of EBRD experts. We want to buy the highest quality equipment that will allow us to wash and clean the streets," Kakha Kaladze added.