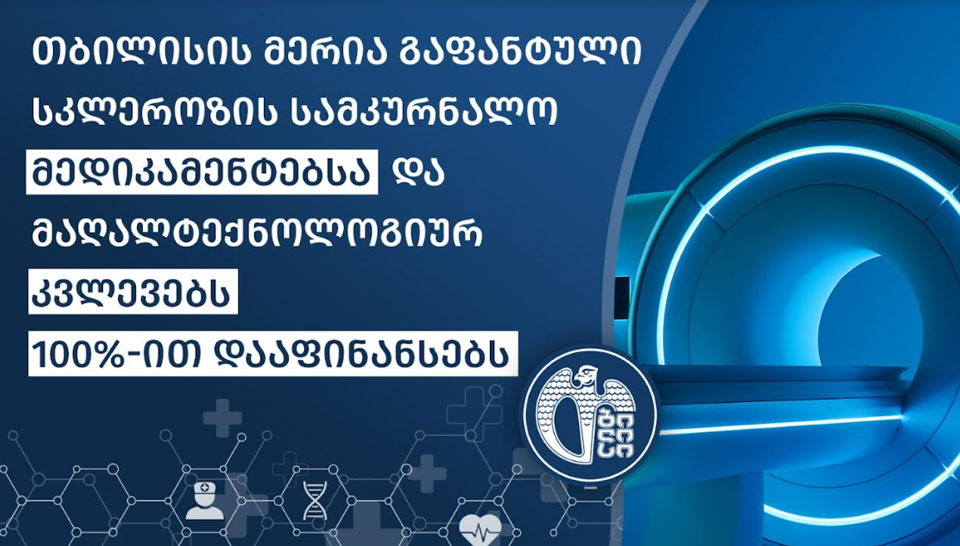 Tbilisi City Hall to cover costs of medicines, analyses of MS program beneficiaries
Tbilisi City Hall will cover the costs of medicines and medical analyses for the beneficiaries of the Multiple Sclerosis (MS) program despite their social status, said Tbilisi Mayor Kakha Kaladze at the municipal government meeting on Wednesday.
Kaladze explained that the program previously covered 80% of the expenses, adding that approximately GEL 25,000 will be allocated annually per capita to finance medicines and high-tech research within the framework of the program.
Multiple Sclerosis (MS) program was launched in 2021. Beneficiaries of the program are Georgian citizens aged 15-60 registered in Tbilisi.