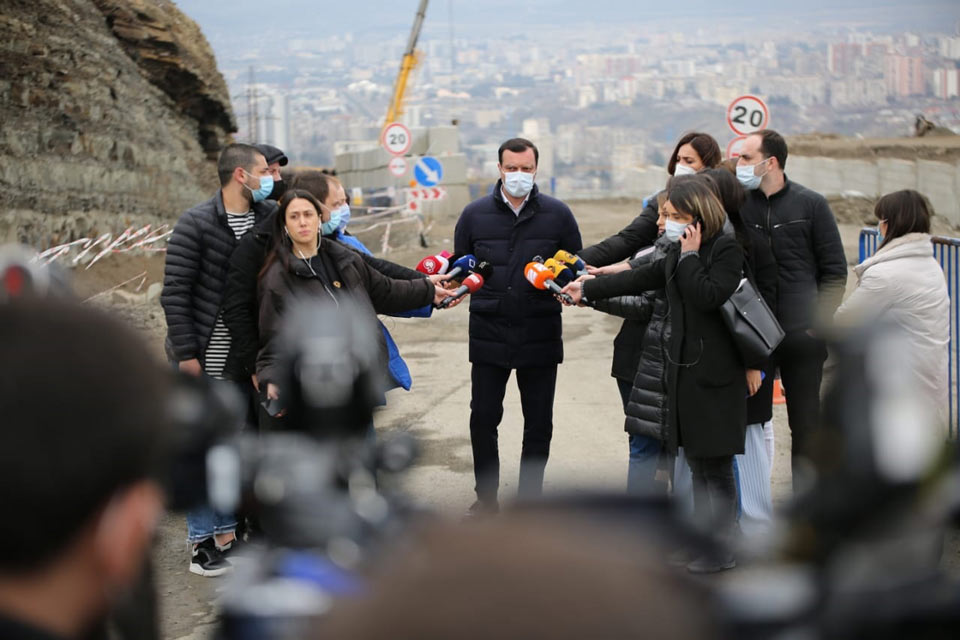 Tbilisi City Hall reports German experts to study Vashlijvari slope landslide processes
Engineers-geologists invited by the Tbilisi City Hall examine the situation in the Vashlijvari slope's landslide zone near Machavariani Street and have intensive communication with the local population, Deputy Tbilisi Mayor Irakli Bendeliani declared.
The Deputy Mayor familiarized with the situation on Machavariani Street. He added that the City Hall would provide detailed information to the public regarding the specific deadlines and measures to be taken shortly.
"German experts are on the spot since morning, and area examination is underway. This group would spend the day at the landslide area, and we will have a meeting at the City Hall in the evening. Tbilisi City Hall will inform about the specific dates and measures to be taken tomorrow," Irakli Bendeliani told the media.
According to him, Tbilisi City Hall has regular communication with the local population. The research and design works are underway, and a specially created group is carrying out 24-hour monitoring.
Landslide processes have intensified near Machavariani Street and nearby slopes due to specific actions taken. Tbilisi City Hall announced the landslide on March 15, and traffic in the area has been banned since March 16.