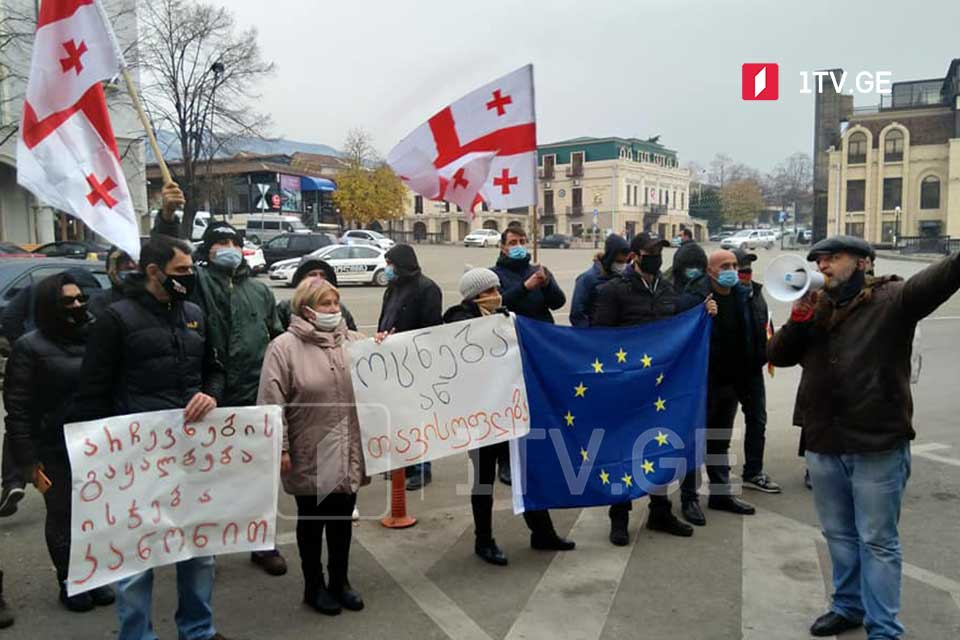 Opposition supporters rally in Telavi
Supporters of the opposition and representatives of non-governmental organizations held a protest rally in Telavi, Kakheti region.
Supporters of the National Movement and United Georgia parties, as well as members of a non-governmental organization Free Georgia, demanded a meeting with Telavi Municipality Mayor Shota Nareklishvili.
Demonstrators marched to the Police Department building after law enforcers prevented them from meeting the Telavi Mayor.
Opposition supporters claimed some people allied with the governmental officials were intimidating the protesters who set up tents in protest in front of  Telavi Theater 3 days ago and tried to inflict physical harm to them.
Protesters demanded a timely investigation into the case. The Ministry of Internal Affairs (MIA) informed an investigation into the incident is launched under the administrative rule.