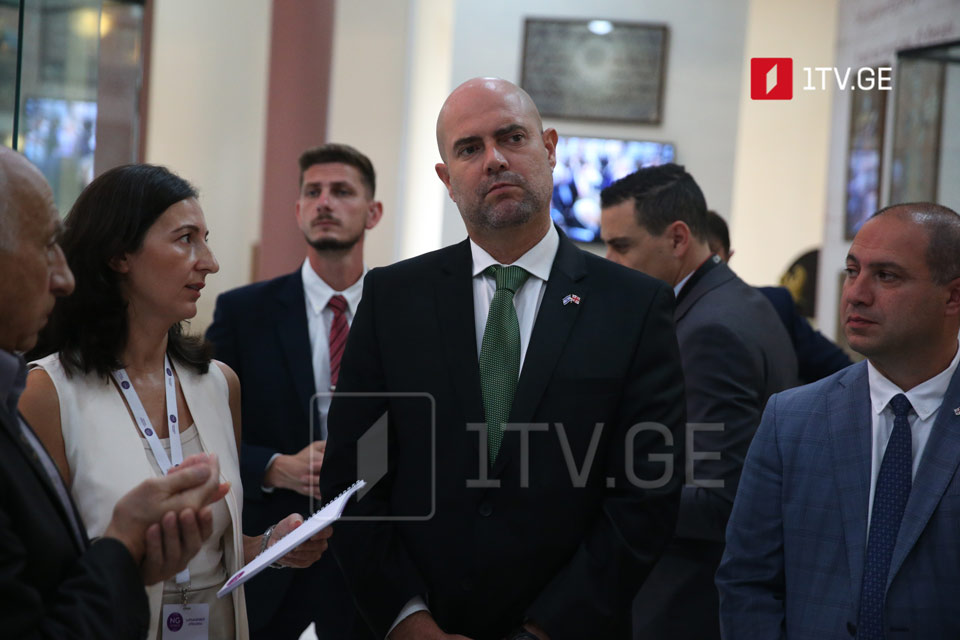 Strengthening bilateral ties discussed with Georgian Speaker Papuashvili, says Knesset Speaker
Following his meeting with the Georgian Parliament Speaker Shalva Papuashvili, Israeli Knesset Speaker Amir Ohana expressed satisfaction with the discussions. He emphasized the strong relations between Georgia and Israel and the potential for further deepening these ties through parliamentary cooperation.
"We have just ended an excellent meeting with my colleague, the Chairman of the Georgian Parliament, Shalva Papuashvili. We discussed the good relations between Georgia and Israel, and the ways this relationship can be deepened through the work of our parliaments.
Our people enjoy a strong friendship based on historical ties that go back 2,600 years. Just two weeks ago, a meeting was held in Israel between the heads of our governments, and today we, the heads of our parliaments, are here in Tbilisi continuing to work for the future of both countries and their citizens. I would like to acknowledge the work of the interparliamentary friendship groups led by my dear colleagues, MP Givi Mikanadze, and MK David Bitan, and the amazing job they are doing in strengthening the ties between the parliaments and the citizens. The discourse between the members of parliament and the corresponding committees in Georgia and Israel is an important tool that can expand the ties between the countries and the peoples, and carry the cooperation between us to new heights. At the meeting, I stressed the need to work together in response to the forces of Iran that are destabilizing our region and damaging the security in both our countries.
Our excellent security coordination has saved lives. A clear message must be conveyed, that in the fight against terrorism, our countries stand firmly and powerfully together. I also emphasized Israel's consistent position – its full support for Georgia's sovereignty and territorial integrity. On a personal note, Mr. Chairman, I must admit that this is the first time I have visited Georgia, and I cannot help but admire the beauty of your country, its rich culture, and the warm reception we have received. Yesterday, at a very moving ceremony, I was privileged to award, on behalf of the entire Israeli Knesset, a certificate of appreciation to the family of Georgian "Righteous among Nations" Sergo Metreveli.
Tomorrow, together with the Minister of Agriculture, I will open an innovative research and development centre for hydroponic growing techniques. These events, combined with our meeting today and my other meetings with senior government officials including with the Prime Minister, demonstrate not only the depth of our relations but also the variety of topics and extent of projects we work on together, as would be expected from close friends. In summary, as I said at the meeting, I look forward to hosting my friend, the chairman of the Georgian Parliament Shalva Papuashvili very soon at the Knesset, the Israeli House of Representatives," Amir Ohana declared.