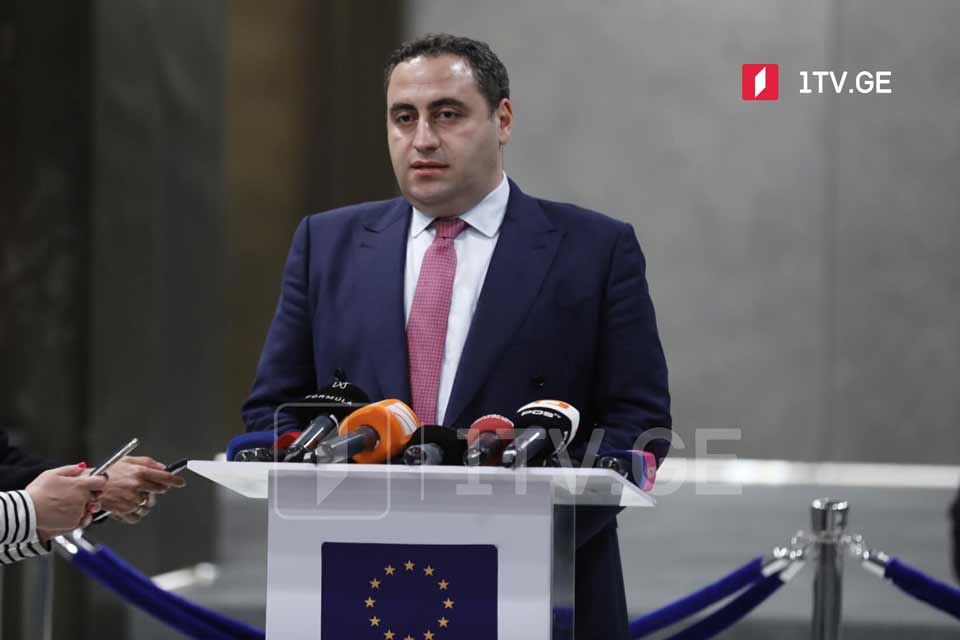 Strategy Aghmashenebeli: We could not leave political hostages
"The Georgian Dream decided today to release one out of two people taken hostage. This document also contained no record regarding the early elections," Giorgi Vashadze, leader of the Strategy Aghmashenebeli, declared after the meeting mediated by Christian Danielsson.
Vashadze noted that the Georgian Dream demonstrated the zero state position at today's meeting. The opposition parties and the Georgian Dream had agreed in the presence of Charles Michel that the document should have included the issue of the elections, Vashadze added.
Christian Danielsson, a personal envoy of the European Council President Charles Michel, said after the talks today that none of the parties agreed on a solution.
Besides, EU mediator Christian Danielson published the proposals made to political parties.