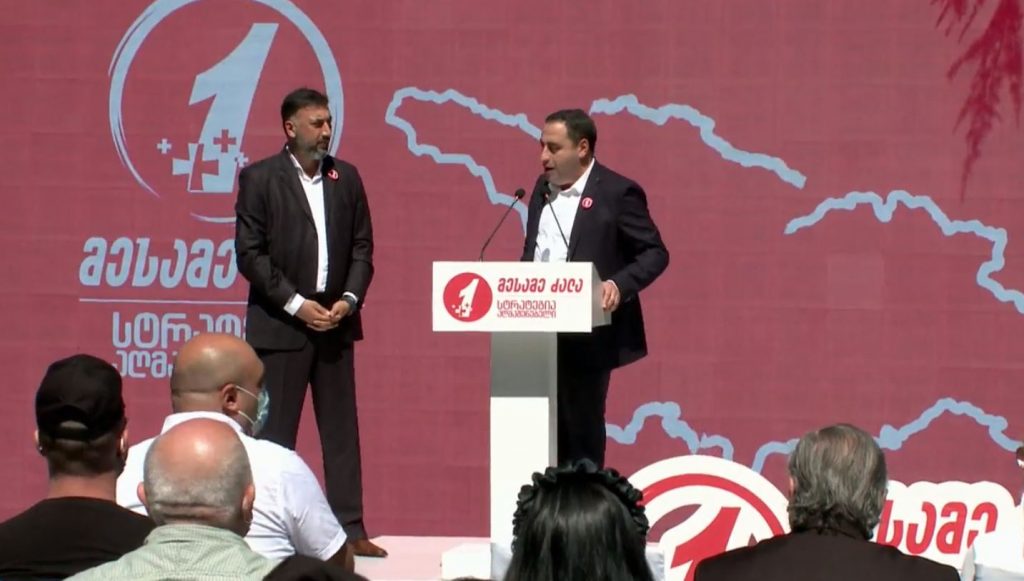 Strategy Aghmashenebeli to nominate Kutaisi mayoral candidate
Giorgi Vashadze, Leader of the Strategy Aghmashenebeli party, which forms the Third Force political grouping, nominated Andro Losaberidze as mayoral candidate in Kutaisi, Imereti.
During the nomination address, Giorgi Vashadze said the Strategy Aghmashenebeli and the Third Force had the program for Kutaisi development. "Kutaisi has to be an example how to manage the cities, serve each citizen, attract investments and move the country forward," he said.
A new political grouping Third Force, presented on August 30, unites the Strategy Aghmashenebeli, Republican Party, Free Democrats and Grigol Vashadze, former chair of the opposition United National Movement (UNM) party.
The local elections in Georgia are scheduled for October 2.