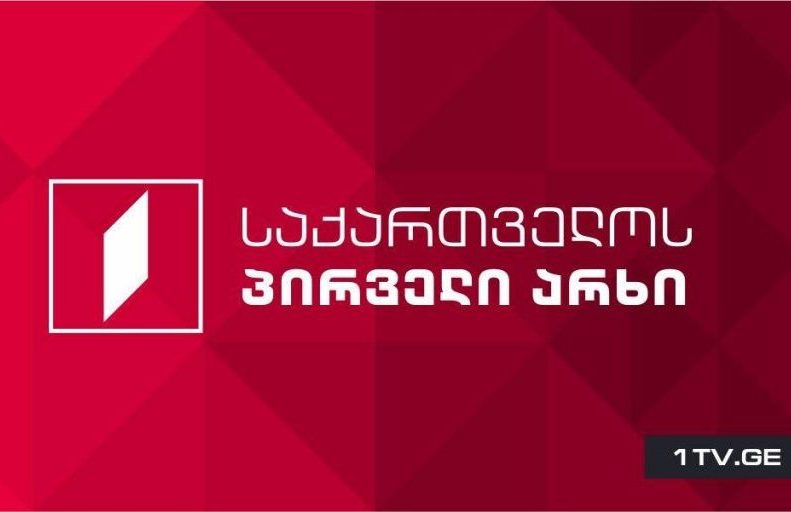 Statement of Georgian First Channel
Georgian First Channel responds to the information disseminated by Rustavi 2 journalist Nodar Meladze on social network.
In accordance with paragraphs 1 and 2 of Article 131 of the Organic Law of Georgia on Common Courts:
"1. A court shall provide for audio and video recording of a trial. The court shall make audio, video records available to the parties upon request. If the court rules to close the session in part or in whole, the parties shall sign an undertaking of non-disclosure of the audio-, video-records.
2. A public broadcaster may perform taking of photos, cinematographic, video and audio recording of a trial, without limitation, except where the court has ruled to close the session in part or in whole. The public broadcaster shall release the record to any other media upon request."
Therefore, Georgian First Channel exercised the authority granted by the law, recorded the court session, held into the case of MP Nikanor Melia, and instantly delivered it in unchanged form to other media outlets.
It is categorically unacceptable to make any comment on the allegation as if the material was sent to other media outlets in an edited form.
We empathize with full responsibility that the material has been transferred to other media outlets without making any changes in it.
Georgian First Channel does not have any legal obligation to provide a live broadcast from the courtroom for other media outlets, furthermore, the acting legislation does not allow the Public Broadcaster to provide such live broadcast even on its air. The above-mentioned issue was raised for several times in connection with other high-profile court cases and discussed with judicial bodies.
The brief instruction for media outlets about the rules on video recording is published on the website of Tbilisi City Court, which fully restates the rules prescribed by the law.
The statement, as if Georgian First Channel did not provide other media outlets with video footage or transferred it in a modified form, is a lie and serves to discredit the channel. This is a part of the aggressive campaign implemented by a certain group against the Georgian First Channel.
Consequently, the statement made by Meladze [Nodar Meladze, Rustavi 2 journalist] is yet another deliberate misinformation and it serves to mislead the society.