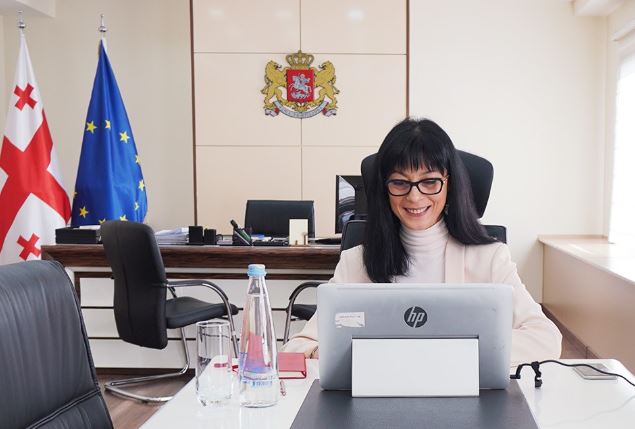 State Minister, OSCE Special Representative virtually meet
Georgian State Minister for Reconciliation and Civic Equality Tea Akhvlediani held an online meeting with the Special Representative of the OSCE Chairperson-in-Office for the South Caucasus, the newly appointed Co-Chair of the Geneva Talks Annika Soder.
Tea Akhvlediani focused on the grave humanitarian and legal situation in the occupied Georgian regions, the ministry reported. The minister accentuated the dire humanitarian situation in the Akhalgori district caused by the long-term closure of the occupation line that has already claimed the lives of 16 people. Tea Akhvlediani brought up an immediate release of Zaza Gakheladze, Genadi Bestaev, Irakli Bebua, and other Georgian citizens who remain in unlawful custody.
The meeting focused on the importance of continued support and engagement of the international organizations. The parties expressed hope for the restoration of the Gali Incident Prevention and Response Mechanism and the smooth functioning of the Ergneti Mechanism. The discussion also touched upon Georgia's peace policy Step to a Better Future and its implementation.
OSCE Special Representative praised the efforts by the Georgian government and pledged full support in the peace process.