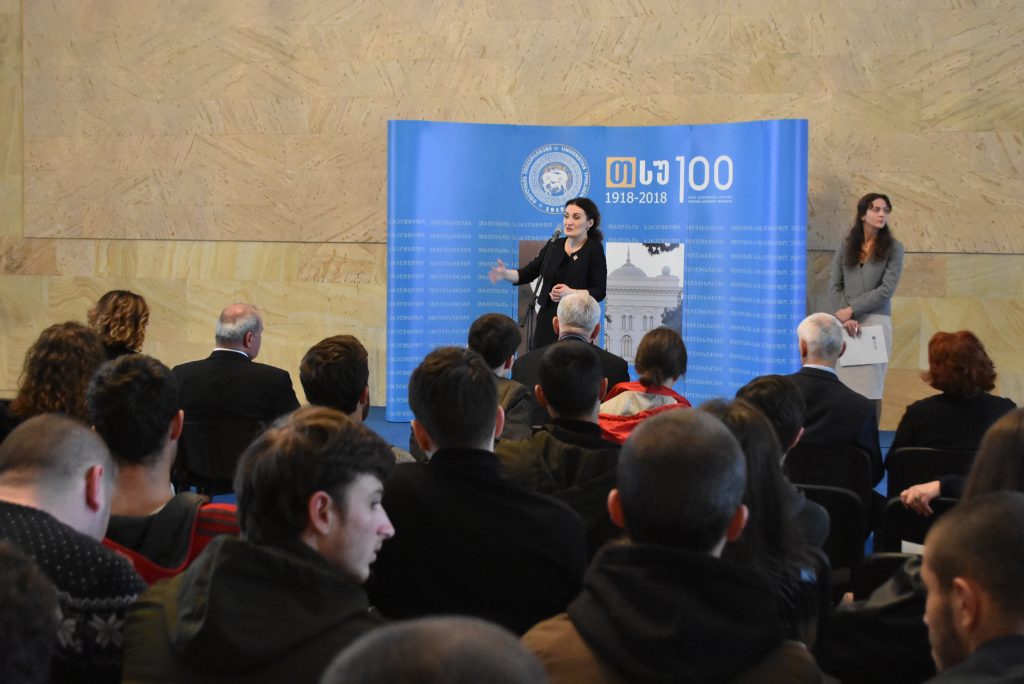 Special program activated for IDP university entrants
A special program has been activated for university entrants residing across the occupied regions of Georgia. Ketevan Tsikhelashvili, State Minister for Reconciliation and Civil Equity met with university entrants at Tbilisi State University (TSU).
The IDP university entrants will undergo through a 3-month-long program at TSU and Shota Meskhia Zugdidi State University. They will then take two examinations and continue studies at any university at a desirable department.
The 142 university entrants from occupied Abkhazia and Tskhinvali regions were registered for the program this year, out of them 70 will take the program at TSU, 72 – at Shota Meskhia Zugdidi State University.
The pilot program is a part of the government's peace initiative "A Step to Better Future" and is fully funded by the government. During the study period, university entrants will receive the scholarship in the amount of 150 GEL.