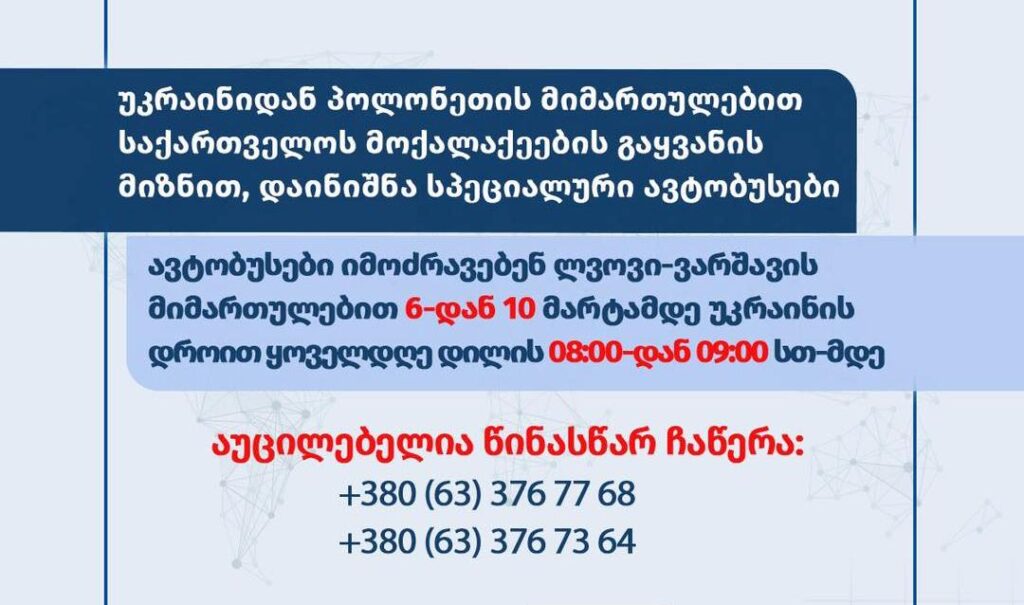 Special buses appointed to transport Georgian citizens from Lviv to Warsaw
With coordination of Foreign Ministry, the Georgian government decided to appoint special bus routes to transport Georgian citizens from Ukraine's Lviv city to Warsaw, Poland.
The buses Lviv-Warsaw will be departing every morning from 8 am to 9 am from March 6 to March 10, Universitetskaya Street #1. The bus can take 50 people on board. Interested people should call +380 (63) 376 77 68; +380 (63) 376 73 64 for registration.
Foreign Ministry reports that the Georgian diplomatic missions continue to work in an emergency regime in Kyiv, Odessa and Lviv due to continuing military hostilities in Ukraine to help Georgian citizens in evacuation.