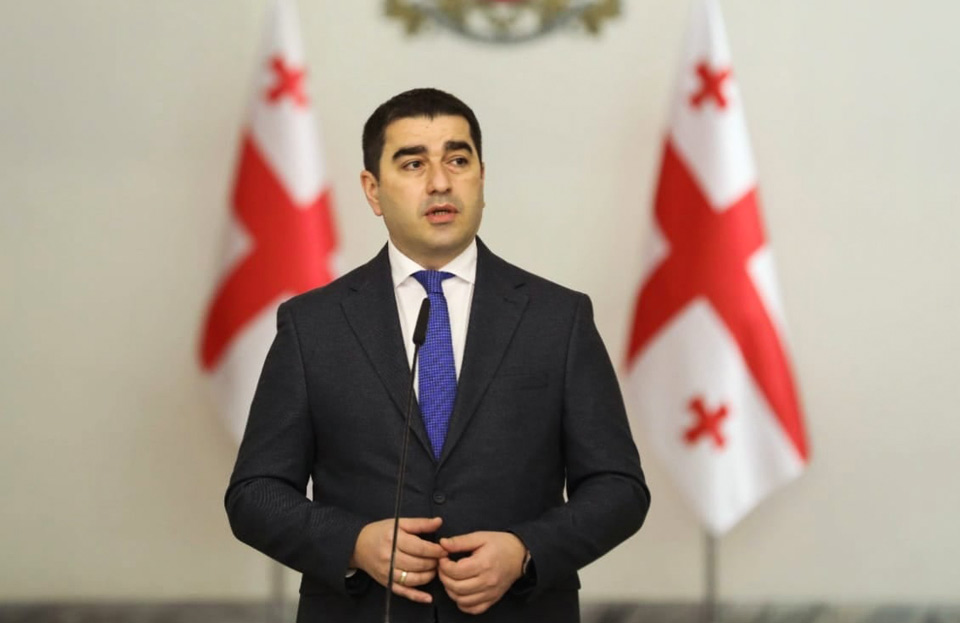 Speaker Papuashvili slams EPP for mocking justice, murdered Girgvliani, ECHR decision, rule of law
Georgian Parliament Speaker Shalva Papuashvili Wednesday echoed EPP President, reading out jailed ex-Georgian President Mikheil Saakashvili's message from prison.
In a letter, Saakashvili said: "I have devoted my entire life to the fight against the evil that Putin and Ivanishvili represent today, that undermines the foundations of our European Community, freedom, democracy and the rule of law."
Shalva Papuashvili believes "the idea of ​​justice, the murdered Girgvliani, the Strasbourg court decision, the rule of law were directly disdained from the EPP high tribune."
"Anyone, regardless of their post or background, who says "Freedom to Misha" scoffs at the victims of Mikheil Saakashvili's crimes," Shalva Papuashvili said.
Former European Council President Donald Tusk has officially stepped down as EPP president and will be replaced by Manfred Weber, the head of the party's European Parliament group.
Donald Tusk read Saakashvili's letter while an empty chair under Saakashvili's name was displayed in the hall.
🔵EPP President @donaldtuskEPP shared @SaakashviliM's message from prison. Misha is a fighter against Putin's imperialist ambitions and is now a victim of Putin's personal revenge in Georgia.#EPPRotterdam #WeStandwithDemocracy pic.twitter.com/O4ARFDDFkV

— EPP (@EPP) May 31, 2022