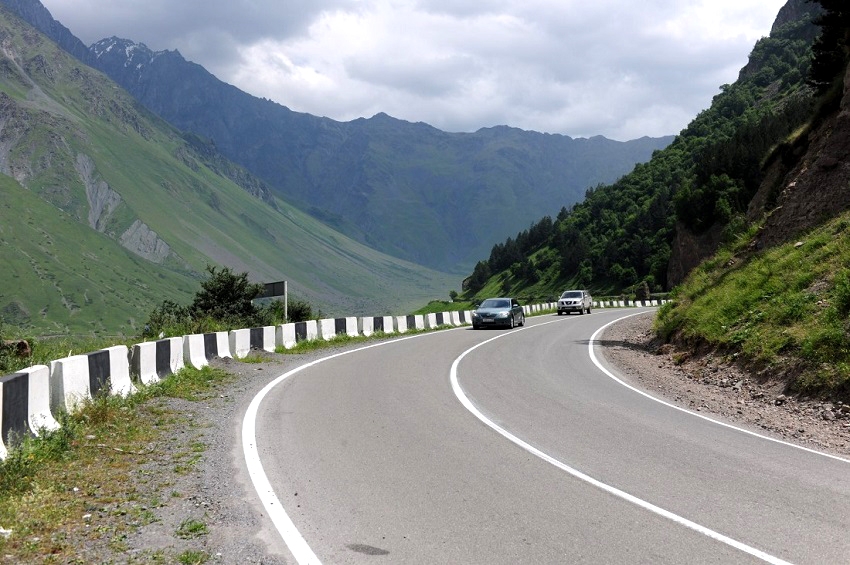 Some restrictions will be imposed on Mtskheta-Stepantsminda-Larsi road on August 19-22
Rehabilitation works are planned at 125 km section of Mtskheta-Stepantsminda-Larsi highway, on Tergi river bridge.
According to the Roads Department, due to rehabilitation works the traffic movement will be prohibited for trailers and semi-trailers on August 19-22, 2019, from 12:00 to 16:00. The traffic movement will be permitted for other kinds of vehicles.
The movement will be supervised and coordinated by patrol police.