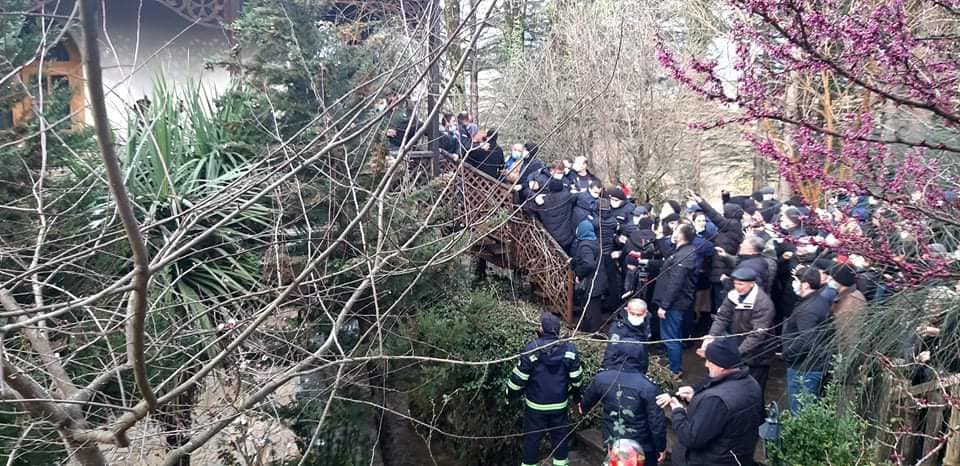 Several injured in clash in Chkondidi Eparchy
Several people, including media representatives, have been injured in a clash in Martvili and Chkondidi Eparchy on Monday.
Eparchy representatives and a part of the parish confronted each other, the GPB correspondent reports.
A wooden balcony railing of the Eparchy residence collapsed during the clash. Several people fell from the balcony. They have been hospitalized.
Part of the parish demands the resignation of the newly appointed Reverend Stephan. The dispute started after two clergies Konstantine Gabisonia and Petre Ghudushauri were deprived of the priesthood.