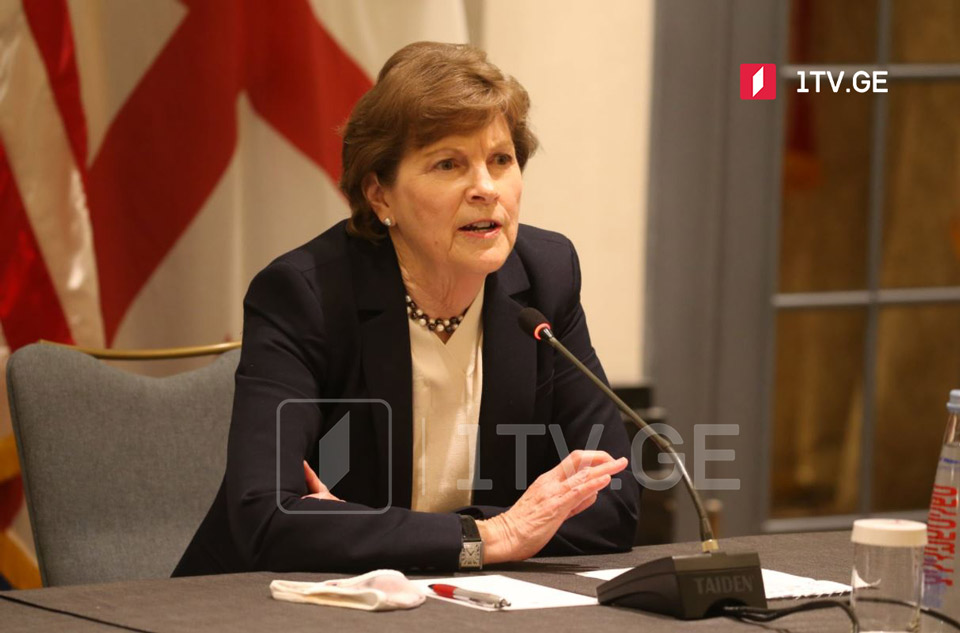 Senator Shaheen says US to allocate COVID-19 vaccines to Georgia
White House has confirmed that the United States will allocate coronavirus vaccines to Georgia, U.S. Senator Jeanne Shaheen (D-N.H.), a senior member of the Senate Foreign Relations Committee, announced during the press conference in Tbilisi on Thursday.
"I just got the good news that the White House and the United States have just announced that Georgia is going to be one of the countries receiving COVID-19 vaccines, so we do not know how many yet but we are delighted," Senator stressed.
US President Joe Biden said earlier today that the US would allocate 75% of COVID-19 vaccines through the U.N.-backed COVAX global vaccine sharing program.
"At least 75 percent of these doses—nearly 19 million—will be shared through COVAX, including approximately 6 million doses for Latin America and the Caribbean, approximately 7 million for South and Southeast Asia, and approximately 5 million for Africa, working in coordination with the African Union and the Africa Centres for Disease Control and Prevention. The remaining doses, just over 6 million, will be shared directly with countries experiencing surges, those in crisis, and other partners and neighbors," White House stated.