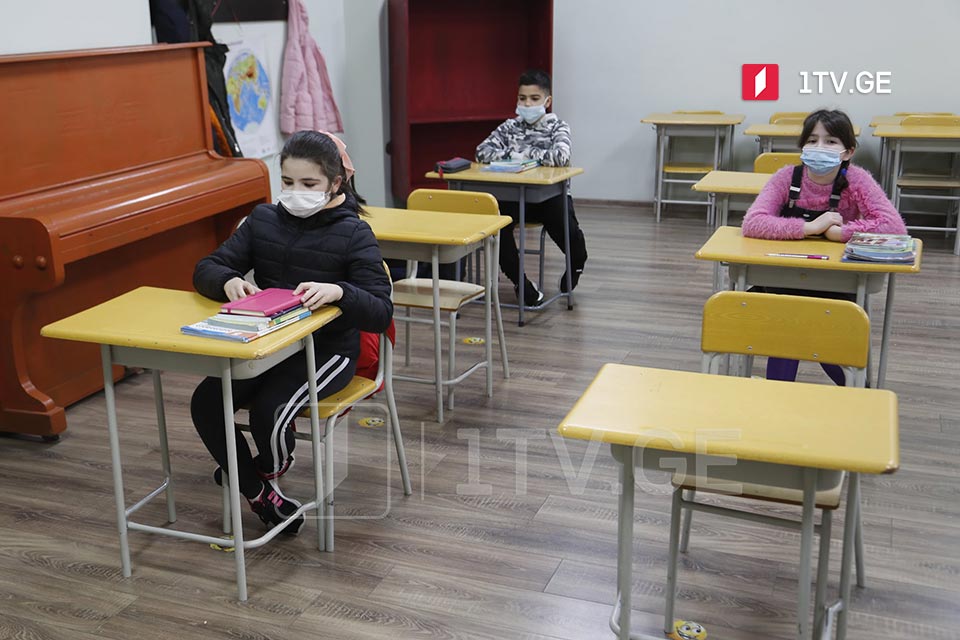 Schools, kindergartens resume in-person learning on October 4
The in-person education process will resume at schools and universities from October 4, the Interagency Coordination Council decided on Tuesday. It will be up to the school students to continue learning online, while all students in-class must wear facemasks.
Minister of Education and Science Mikheil Chkhenkeli stated that "all educational institutions must strictly observe recommendations and medical protocol of the Health Ministry."
Furthermore, kindergartens and children entertainment centres would also recommence on October 4, Head of the Task Force under the Interagency Coordination Council Giorgi Ghibradze said at a briefing.
So far, the education process has been ongoing remotely from September 15. Due to the worsened epidemiological situation in the country, state and private kindergartens remained closed.