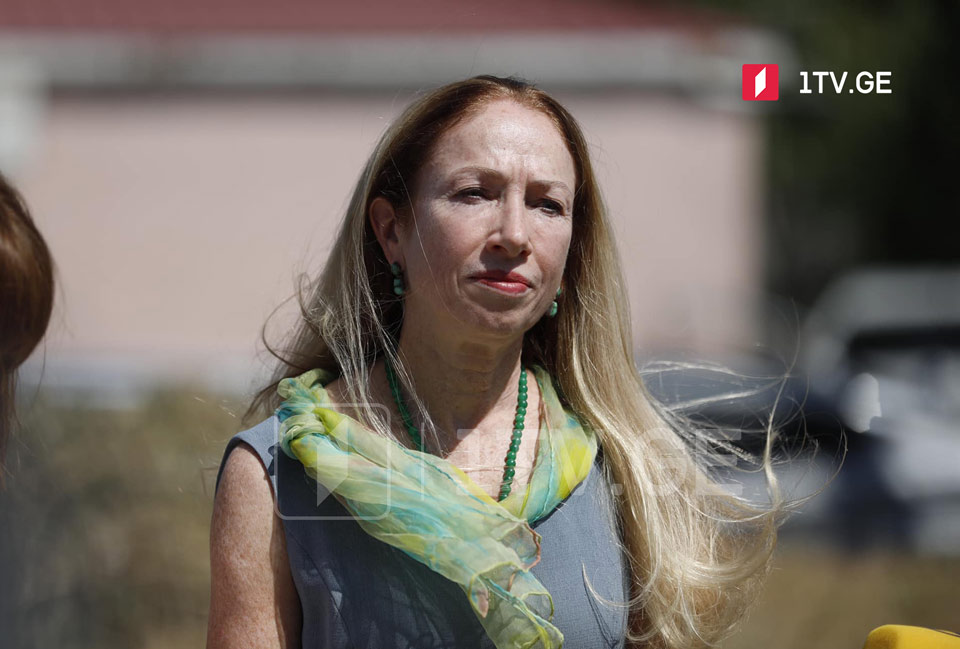 Sanctions can be very effective, as we are seeing in Russia, Ambassador Degnan says
Responding to a question about several Georgian nationals, including Bidzina Ivanishvili, listed in the category of individuals identified for sanctioning on the Ukrainian website sanctions.nazk.gov.ua, US Ambassador to Georgia Kelly Degnan said: "We were not involved in the developing these [calls for] sanctions that were recently announced, so, I don't have any information on that. I can say that sanctions are a very important tool, and they can be very effective, as we are seeing in Russia; and as we will continue to see in Russia over the coming months as the sanctions that the world has imposed against Russia continue to take effect. The United States doesn't preview our sanctions policies. We don't announce them until they are imposed, and that's all I have to say".
Degnan spoke to journalists after addressing the conference dedicated to Ukraine.
"The United States is a strong supporter of inclusive dialogue. That is something that we think is absolutely essential. This conference has been organized here in Tbilisi since 2014 in the spirit of information sharing, inclusive dialogue, and the exchange of views. It's always been a very popular and very effective forum for bringing together Georgia's domestic and international friends from all over Europe, America, Japan, and elsewhere in Asia. So again, this is a real opportunity to share views – dissenting views and views in common – to get a better understanding of peoples' perspectives. That is what we're seeing this time as well with the focus on Ukraine, and Russia's aggression against Ukraine, and what that means for this whole region. It's also an opportunity to exchange ideas of how to bring peace and continue the good work that's been going on to improve the stability of the region and the prosperity of Georgia, as well as its democratic development," US Ambassador declared.