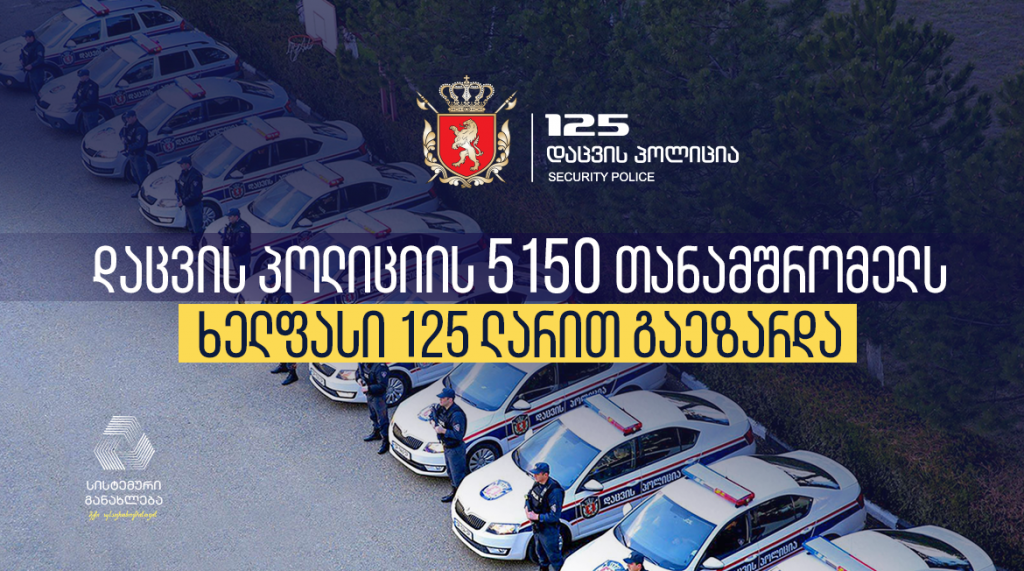 Salaries increased to employees of Security Police Department
The 5 150 employees of Security Police Department of Ministry of Internal Affairs (MIA) were increased salaries by 125 GEL.
The department said that the process of salaries' increase was ongoing stage by stage within the framework of reformation at MIA.
Salaries have not been increased at Security Police for the last 10 months. MIA said in the statement that the development of police infrastructure and creation of favorable working conditions to the employees are the priorities of the Ministry.