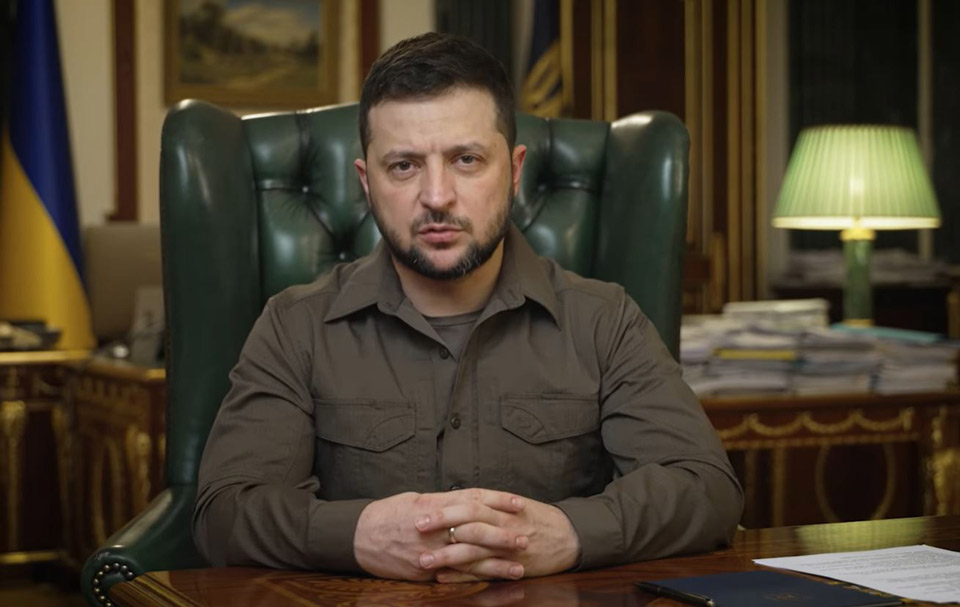 Russia has shown what it wants and can bring to Europe, Ukrainian President says
Russia has shown what it really wants and can bring to Europe, what can it bring to Chisinau, Tbilisi, Helsinki, Vilnius, Warsaw, Prague, all the cities and countries that Russian state propagandists have long openly named as potential enemies of Moscow, said Ukrainian President Volodymyr Zelensky in his daily video address.
According to Volodymyr Zelensky, Russian troops spared no effort, no means to kill the Ukrainians and destroy their land.
"In two months, they used more than 1,100 missiles against us. Countless bombs and artillery. They tortured, looted, executed. Our land is mined. Peaceful towns and villages have been turned into hell. Some Ukrainian towns and communities have been completely destroyed. But they have achieved nothing. They will not achieve it," the Ukrainian President said.