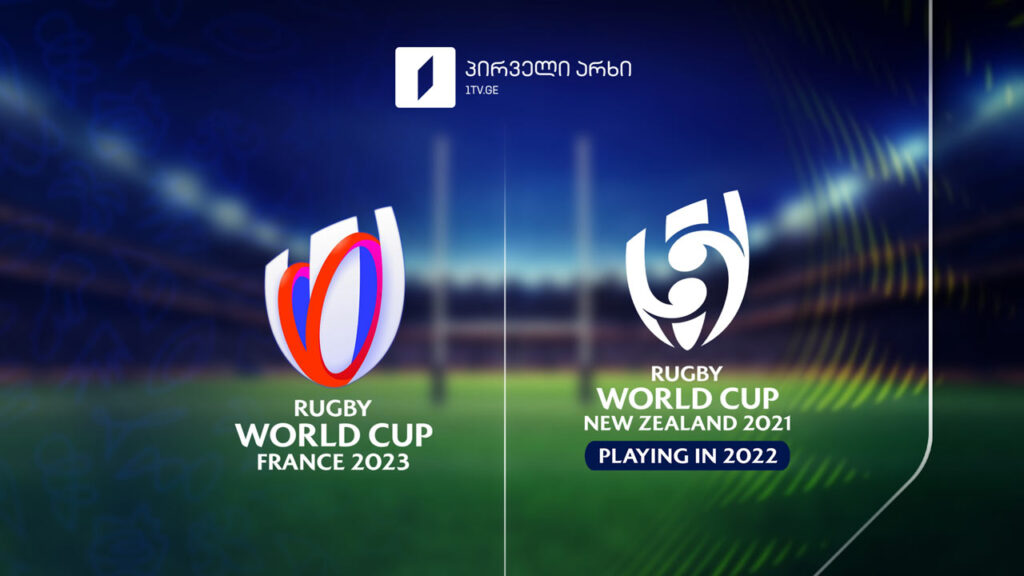 Rugby World Cups exclusively live on GPB First Channel
World Rugby has announced First Channel of the Georgian Public Broadcaster (GPB) as the exclusive rights holding broadcaster for Rugby World Cup 2021 and Rugby World Cup 2023, the premier men's and women's tournaments.
It is the first time that the Georgian free-to-air broadcaster will be covering the women's edition from 8 October – 12 November in New Zealand, providing an unprecedented opportunity to showcase the very best of women's rugby.
GPB First Channel will show matches from Rugby World Cup 2023 in France, which will take place from September 8, 28 October. The Lelos participate in their sixth consecutive men's Rugby World Cup, facing Australia, Wales, Fiji and the Final Qualification Tournament Winner in Pool C.
"The Georgian Public Broadcaster is the place where fans can watch major sports events. Coverage of every important sports event is our priority. Accordingly, it is planned to have expenses up to 5 million GEL until the end of 2022.  Autumn is rich in sports events. From October 8, for the first time in its history, First Channel will host the Rugby Women's World Cup, and this is a very important moment for women's sports development." stated GPB Director General Tinatin Berdzenishvili.
World Rugby Chairman Bill Beaumont added: "We are delighted to be welcoming GPB First Channel to the Rugby World Cup 2023 broadcast partner family. We know that Georgians are passionate about Rugby, The Lelos and Rugby World Cup and by airing the matches on the nation's major free-to-air platform gives us an unprecedented opportunity to inspire a new generation of boys and girls to get into rugby."
The Georgian rugby team secured the right to play in the tournament by winning the Rugby Europe Championship played across 2021 and 2022.