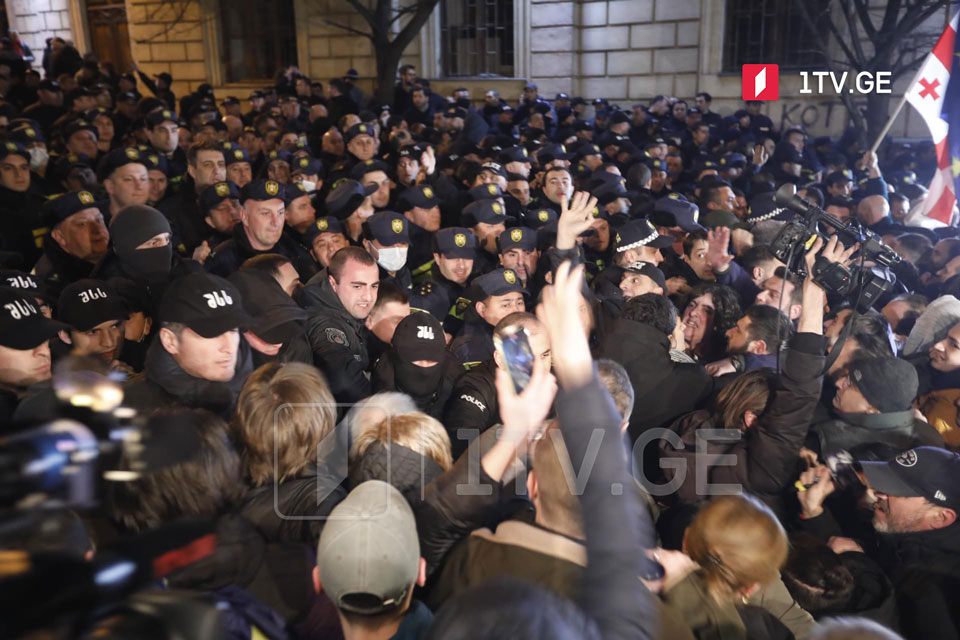 Riot police force protesters out of Parliament's vicinity
After multiple requests to disassemble, riot police are forcing demonstrators opposing the approval of the so-called Foreign Agents bills, initiated by the People's Power movement, out of the vicinity of the Georgian Parliament and Rustaveli Avenue in downtown Tbilisi.
Prior to it, tensions rose as rallygoers flung stones and other objects at the Parliament's entrance.
Some demonstrators broke over the protective iron barrier separating Rustaveli Avenue and the Parliament building, aiming to get closer to the legislative body's iron fence, behind which riot police had been firing water cannons at protestors.