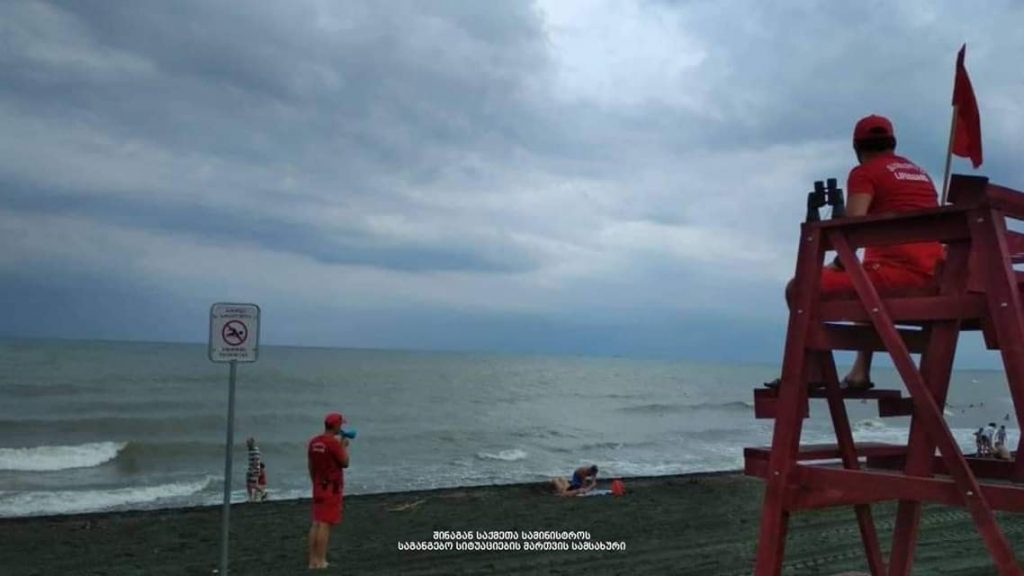 Rescuers save 17 people at Black Sea coast
Rescuers of Emergency Situations Management Service of Ministry of Internal Affairs (MIA) saved the lives of 17 people at the Black Sea coast out of them 5 are children and 12 – foreign citizens.
There is 2-3 magnitude storm in the Black Sea in Ureki resort of Guria region. Red flags are raised along the seashore in warning that swimming is prohibited.
The Service calls on holidaymakers for observing the recommendations, not to leave children unattended and abstain from bathing and swimming being under the influence of alcohol.