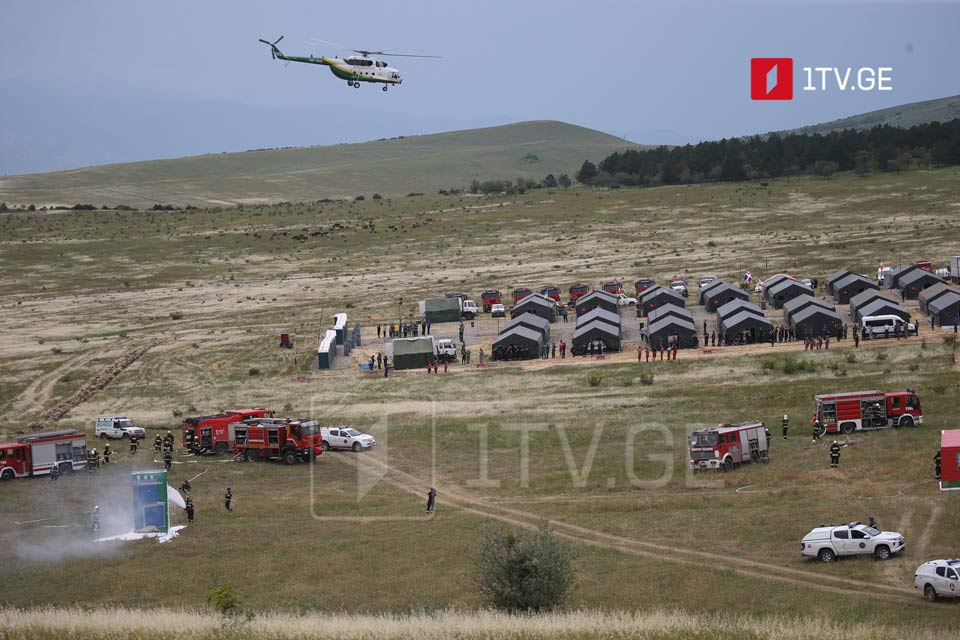 Emergency Situations Management Service hosts multinational field training
The Ministry of Internal Affairs' Emergency Situations Management Service is hosting a one-week multinational field training program focusing on various types of emergencies.
This training initiative is being conducted as part of the PPRD East 3 program, which aims to enhance prevention, preparedness, and response capabilities in Eastern Partnership countries to both natural and man-made disasters.
The program encompasses both headquarters-based exercises and practical field activities.
On June 15, a demonstration exercise will be conducted, involving fire-rescue personnel from Georgia, Armenia, Azerbaijan, and Moldova.
The PPRD East 3 program experts will attend the exercise, as well as representatives from partner countries and the EU delegation.
The PPRD project is a technical assistance initiative supported by the European Union. Its primary objective is to enhance the prevention, response, and preparedness levels for emergencies caused by natural and human factors in Eastern Partnership countries.
Alongside Georgia, the main beneficiary countries of the PPRD project include Ukraine, Moldova, Azerbaijan, and Armenia.