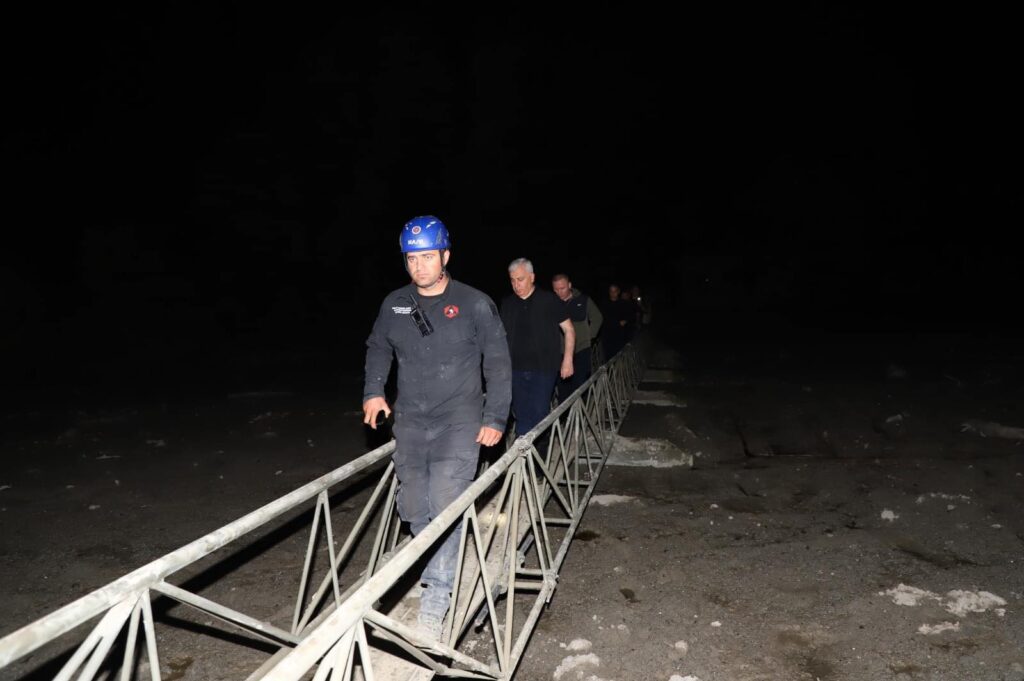 Rescue operation continues in landslide-hit Shovi
The rescue operation continues for the fifth day in the landslide-ravaged Shovi resort of the Oni Municipality, the Ministry of Internal Affairs reports.
Two border police helicopters have resumed efforts since morning.
Police units, K-9 specialists of the Emergency Situations Management Service, employees of the Ministry of Defense and the Ministry of Infrastructure's Roads Department are involved in the operation. Drones and special equipment are working on the ground as well.
So far, rescuers found 18 bodies.
A deadly landslide struck the resort on August 3.