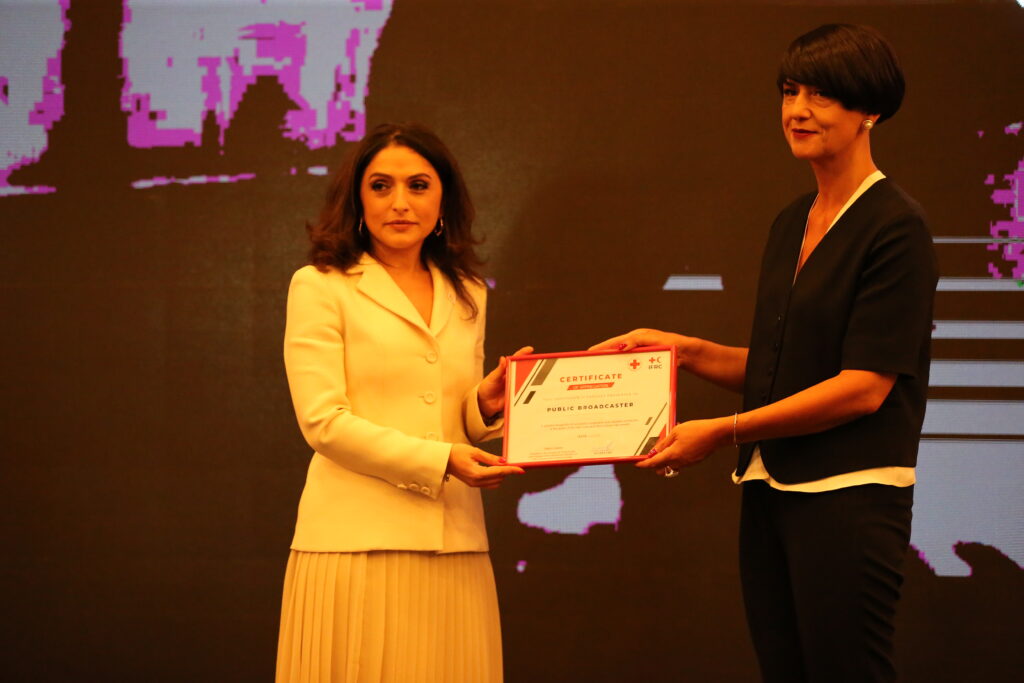 Red Cross awards GPB Certificate of Appreciation 
Georgian Public Broadcaster Director General Tinatin Berdzenishvili was awarded a Certificate of Appreciation by Vice President of the International Federation of Red Cross and Red Crescent Societies Natia Loladze on Wednesday. 
At a special event, certificates were awarded to companies that donated the most to help Ukraine war victims in 2022. 
GPB Dir/Gen Berdzenishvili said the Georgian Public Broadcaster had mobilized GEL 700,000 and transferred it to Ukraine through the Red Cross. 
"We have been cooperating with the Red Cross for many years. During the first few days following the outbreak of the Ukrainian war, we were able to collaborate fairly productively. In about two hours, the citizens and the business sector mobilized about GEL 700,000 as humanitarian aid and sent it to the Ukrainian side through the Red Cross.

I believe solidarity plays a paramount motivational role in our organizations, and we are always ready for it. I am sure we will carry out many more projects," said Tinatin Berdzenishvili.