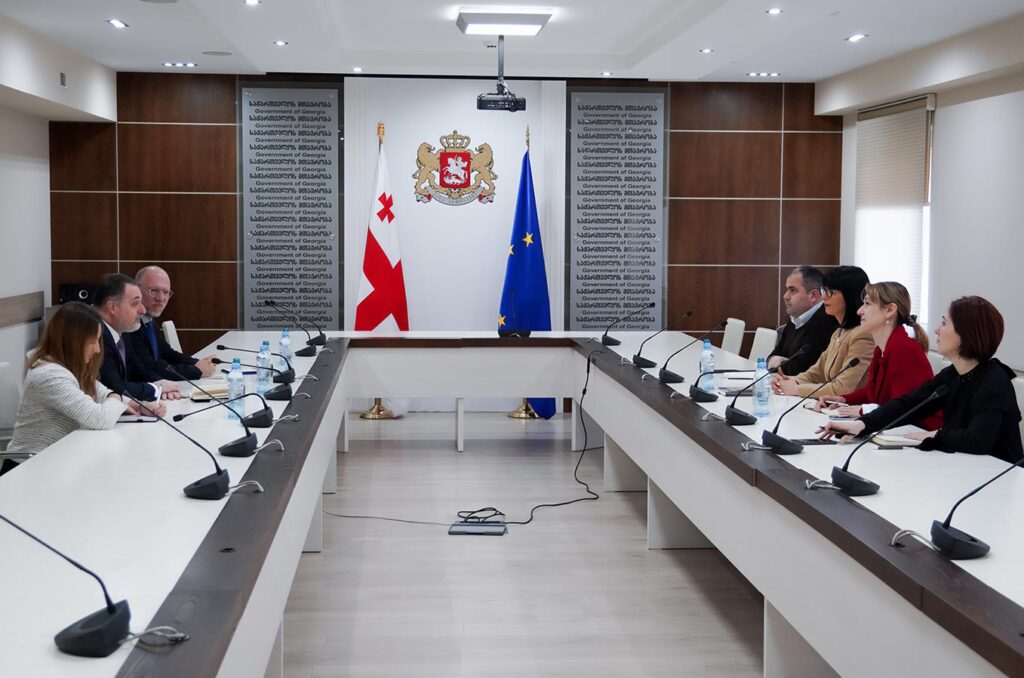 Reconciliation Minister meets Special Representative of OSCE Chairperson-in-Office
Tea Akhvlediani, the Georgian State Minister for Reconciliation and Civic Equality and Viorel Moshanu, the Special Representative of the Organisation for Security and Co-operation in Europe Chairman-in-Office for the South Caucasus, held a meeting on Friday.
The Georgian Minister emphasized the importance of the OSCE's role and active involvement in the peaceful resolution of the conflict.  The duo stressed the significance of the Geneva International Discussions (GID) in this process.
The meeting also covered the upshots of the 110th Incident Prevention and Response Mechanisms (IPRMs) meeting, which took place on 17 January in Ergneti village, near the occupation line of Tskhinvali Region/South Ossetia.
Akhvlediani discussed the challenging security, humanitarian, and human rights conditions in the occupied regions of Georgia.
Viorel Moshanu praised the Georgian government's efforts and promised full support in the peace process.