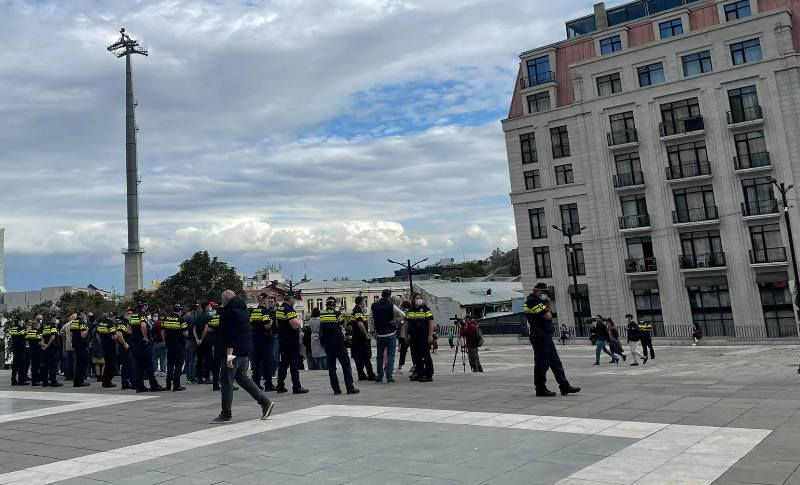 Rally in support of Georgian illegally imprisoned by Abkhazian regime to be held at Gov't House
A protest was held at the Governmental Administration in support of Irakli Bebua, a Georgian citizen illegally imprisoned by the occupied Abkhazia regime.
Family members, relatives, politicians and representatives of non-governmental organizations demanded Bebua's timely and unconditional release.
The family requested a meeting with Prime Minister Irakli Garibashvili to help to inquire about Babua's health state.
Irakli Bebua was sentenced illegally to nine years in prison in the occupied Abkhazia region in December 2020. Bebua's case, same as the unconditional release of other Georgian citizens detained illegally across the occupied territories, is regularly raised at the Geneva International Discussions.