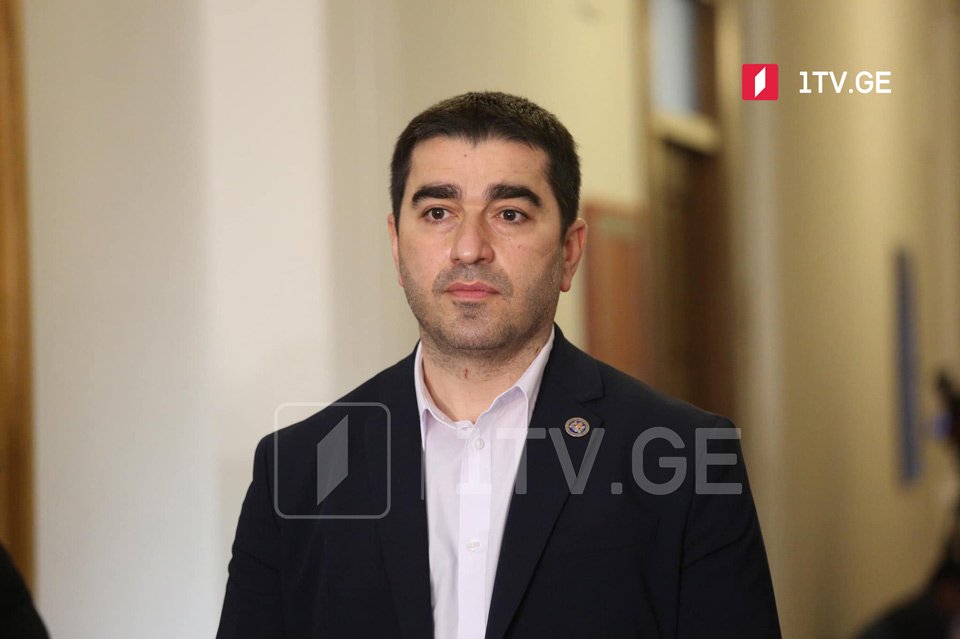 Rada's Stefanchuk stressed need to keep Associated Trio format, Speaker Papuashvili says
Georgian Parliament Speaker Shalva Papuashvili Monday said, "we [Georgia] paid our share of suffering and blood for freedom and European choice. Of course, this is not a precondition for the EU membership."
The Speaker said the Georgian and Ukrainian politicians Saturday discussed the Associated Trio format (between Georgia, Ukraine, Moldova). He continued that during the meeting, the Verkhovna Rada Chair, Ruslan Stefanchuk, who guided the Georgian delegation in Bucha and Irpin, stressed the need to maintain this very format.
"I am especially grateful to the Rada Chairman. He [Stefanchuk] stated that it is necessary to maintain the trio format and the EU should not be focused only on Ukraine but on the trio and the region as well. The first stage now is the issue of EU candidacy, then comes the next and more long-term stage of the EU membership.

On one hand, it is paramount for the EU to keep its regional approach, and on the other hand, it should not be visually presented as if because of the war in Ukraine, there should be a special approach only to it [Ukraine]. The Rada Chairman underscored this very stance as we have all been involved in these wars [with Russia]," Shalva Papuashvili stated.
Speaker Papuashvili and a Georgian Parliamentary delegation Saturday visited Ukraine to decry Russia's military aggression against the country and demonstrate Georgia's firm and united support for Ukraine.
No words can describe the suffering & misery in #Bucha & #Irpen – an unspeakable & shocking tragedy in the heart of Europe in XXI century. There are many more Ukrainian cities, more similar stories yet untold. #Russia must end these atrocities. There is no alternative to peace. pic.twitter.com/DSaP2EULjA

— Shalva Papuashvili ?? (@shpapuashvili) April 16, 2022