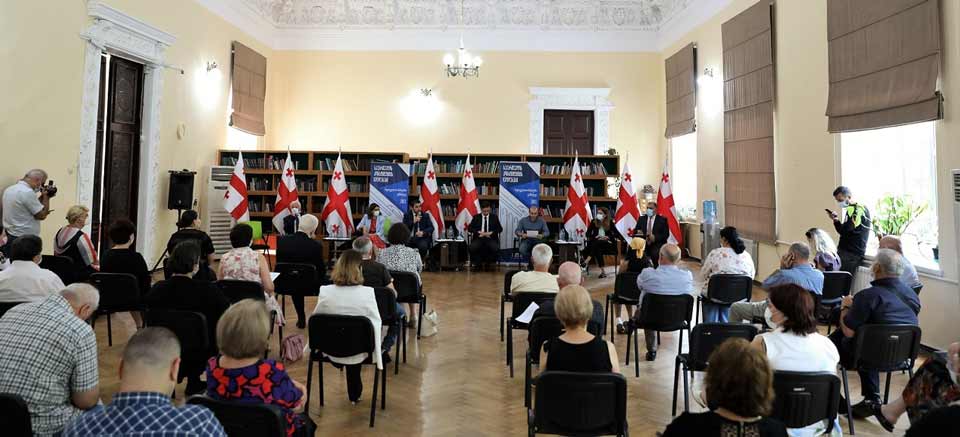 Public discussion on constitutional amendments underway in Kutaisi 
Public discussion of constitutional amendments is underway in Kutaisi, the capital of the Imereti region, the parliament's press service reported on Monday. 
MP Shalva Papuashvili informed the meeting attendees of the upcoming changes, including a 2% election threshold for the next two parliamentary elections and a new rule for proportional allocation of seats. 
On top of that, the number of MPs to form parliamentary factions is reduced from seven to four. The  Prosecutor General will be elected by a qualified majority (QM) or seventy-six deputies' support, press service added.  
The draft law, sighed by ninety-one MPs from the ruling team and opposition, was initiated on June 29 this year. The amendments are based on an EU-brokered agreement.