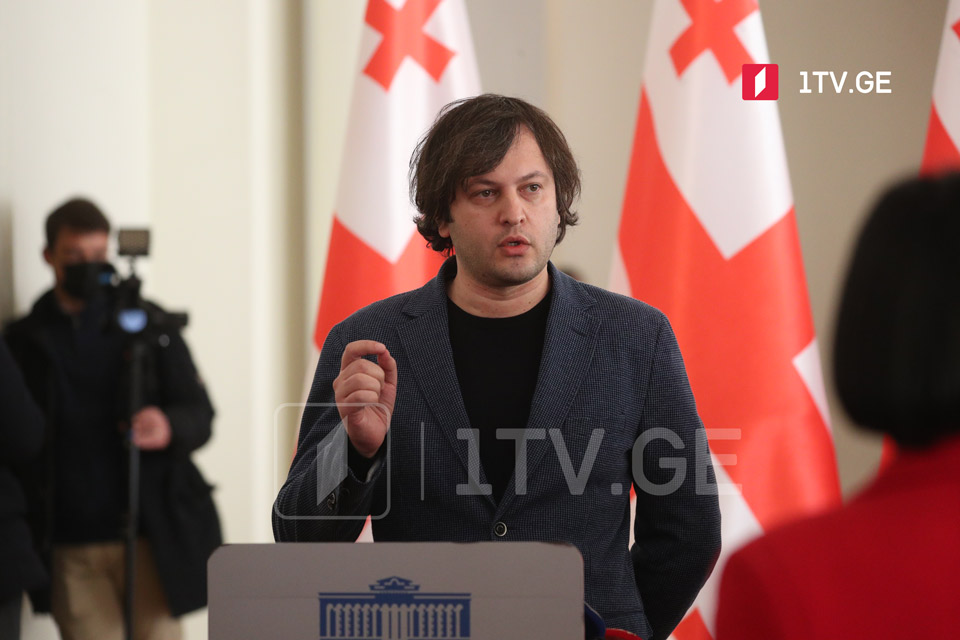 GD Chair believes regrets for mistakes needed for national reconciliation
Chairman of the ruling Georgian Dream (GD) party Irakli Kobakhidze said the radical opposition committed many mistakes, and that is the reason for part of the opposition parties to refuse to cooperate with the United National Movement.
According to Kobakhidze, this means that the opposition is splitting that could play a positive role for democracy and make the political spectre "healthier."
Commenting on the ex-president's urge for national reconciliation, Kobakhidze said that only regret could be the ground for that, which Mikheil Saakashvili lacks. "There is neither hope nor ground for optimism," he said. GD Chair also added the ex-president continues threats in every letter and demands more radical struggle from his supporters.
Irakli Kobakhidze, furthermore, elaborated on the constitutional amendments, saying the ruling party is open for debate in the second reading if the opposition rebuffs the "negative agenda," including the call for early elections.
"If they manage to change their agenda, naturally, the discussion will resume. The draft law has been adopted in the first hearing and we are ready to consider it in the second hearing. However, this has a clear precondition: they must replace their negative agenda with a positive and constructive one. The negative agenda of the opposition refers to the demand for snap elections, among other things, which they maintain despite the fact that we cleared the 43-per cent threshold with 4 per cent to spare. Naturally, this demand is a constituent part of the negative agenda, and one of the preconditions is to stop talking about this once and for all," Irakli Kobakhidze noted.