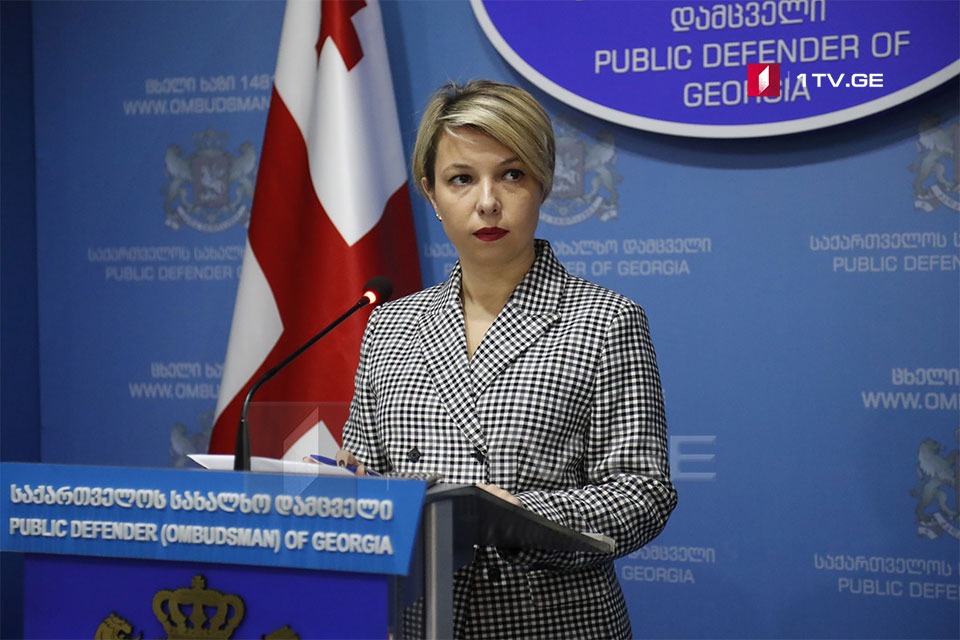 Public Defender Releases Special Address regarding difficult Epidemiological Situation and Ongoing Protests
Public Defender of Georgia Nino Lomjaria released a special address regarding the current difficult epidemiological situation and ongoing protests in the country.
Based on the statement, many people have applied to the Public Defender's Office, complaining that due to the situation in medical institutions, they were unable to receive quality medical services; access to Covid 19 treatment is also complicated. In addition, the mass media and social media have been recently reporting about the difficult situation in medical institutions.
"The Public Defender of Georgia has been talking about the acute challenges in the Georgian health care system for years. Along with infrastructural problems, the country has always had the problem of lack of qualified medical personnel, which may become a serious barrier in the current crisis management process, especially given the frequent and increasing cases of infection of medical personnel.
In addition to the difficult situation in the health sector, the mobility of the population has greatly increased in the country. The ongoing protests demanding the review of complaints about the election results and the recount of the results of various polling stations are particularly noteworthy, during which it is not possible to observe social distancing or protect safety rules. The above obviously increases the risks of infection and aggravates the epidemiological situation in the country.
The Public Defender considers that, given the current situation, it is vital to take appropriate measures to rationally redistribute and reduce the increased workload of the medical sector in order to enable the medical personnel to provide quality medical care to both infected patients and other vulnerable groups.
In view of all the above, within the framework of the constitutional obligation of the supervision of the protection of the rights to life and health and her own mandate, the Public Defender of Georgia calls on:
The Government of Georgia – To ensure the effective implementation of all preventive measures in order to slow the rate of the Covid 19 infection in the country.
The election administrations –To consider substantiated complaints relating to the results of the elections and recount the results of the disputed polling stations in a timely manner, under fair and transparent procedures, which will significantly reduce the ongoing tense protests outside the election administrations and the mobility of the population.
Opposition political parties –To ensure the strict observance of all the rules and restrictions in the process of organizing protests in order to prevent the spread of the virus, which will reduce damages to human health and life.
Population of Georgia –We once again call on all persons living in Georgia to strictly comply with the requirements and recommendations related to quarantine and self-isolation, as well as the proper use of masks, including in open spaces, observance of hygienic rules and social distancing, which are today the only and most effective way to protect one's own and other's rights to health and life," reads the statement.