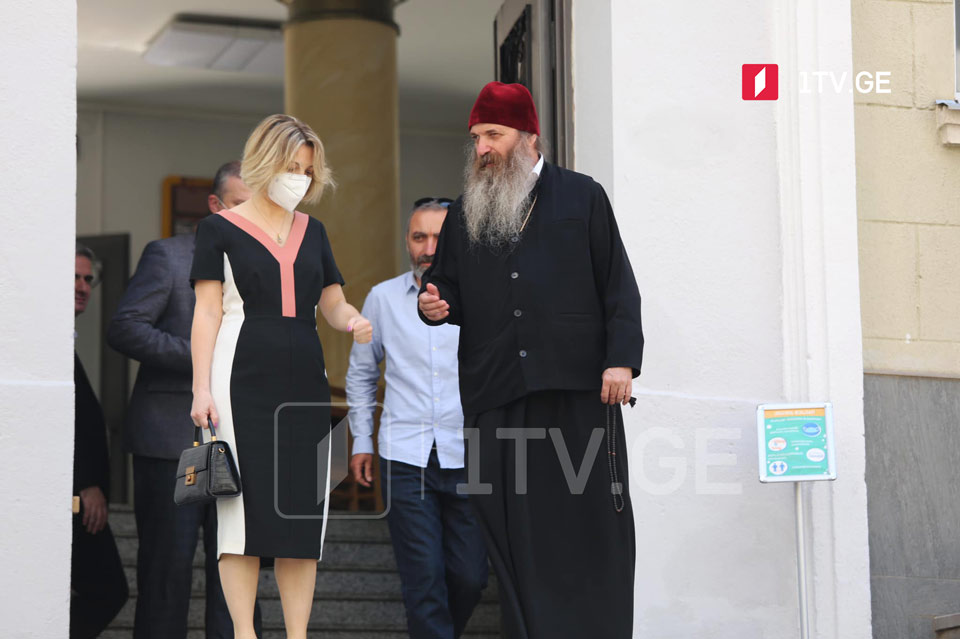 Public Defender and Archbishop Iakob to visit Ninotsminda boarding school next week
Georgian Public Defender Nino Lomjaria regarded a meeting with the Head of the Ninotsminda boarding school, Archibishop Iakob, as constructive.
"We agreed that social workers would continue to assess the needs of children remaining at the boarding school for the best interests of the children," Nino Lomjaria told journalists after the meeting ended at the St. Andrew the First-Called Georgian University of the Georgian Patriarchate.
Georgian Public Defender informed she would visit the Ninotsminda boarding house together with Archbishop Iakob next week. Public Defender recently reported alleged crimes and inhuman treatment against children at the Ninotsminda Boarding School.
Former orphanage supervisor Bishop Spiridon denied the Public Defender's Office to carry out a monitoring visit that caused much anxiety in the society. The investigation is underway.
The Georgian Patriarchate appointed Archbishop Iakob (Konstantine Iakobashvili) of Bodbe to supervise this foster home on June 14. The newly-appointed orphanage head told reporters that Bishop Spiridon quit on his own decision.