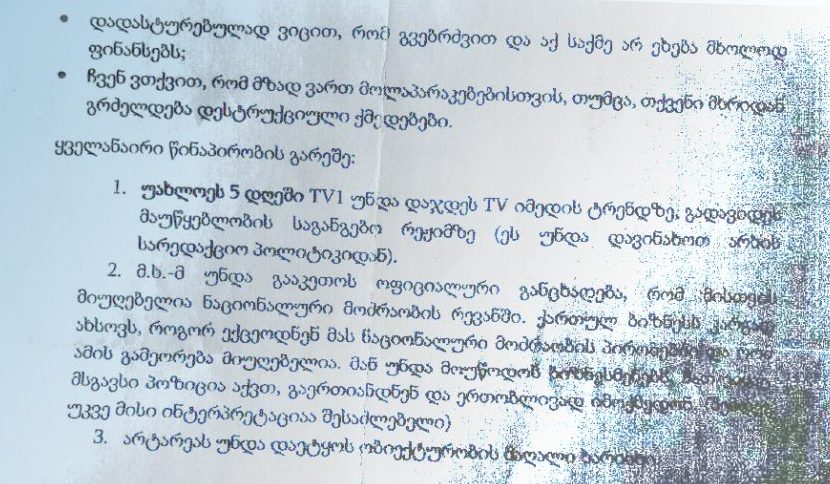 Prosecutor's Office publishes letter presented by Mamuka Khazaradze
The General Prosecutor's Office published the letter, submitted by founder of TBC Bank JSC Mamuka Khazaradze. The letter sets three ultimatums that must be met "without any preconditions":
"We precisely know it that you are struggling against us and it is not about just finances;
We said that we are ready for negotiations, but you continue the destructive actions.
without any preconditions:
TV1 must move to the emergency mode of broadcasting, following the trend of Imedi TV, within the nearest 5 days.
Kh. [Mamuka Khazaradze] must make an official statement that the revenge of the "National Movement" is unacceptable for him. The Georgian business remembers well about how it was treated under the power of the "National Movement" and that it is unacceptable. He should call on businessmen to unite and work together.
ARTAREA [TV] must show a high level of objectivity.
In this case, we are ready to hold healthy talks without any preconditions.
Otherwise, we will use all the legal and objective means available to us and will do it publicly for internal and international users,"- the letter reads.