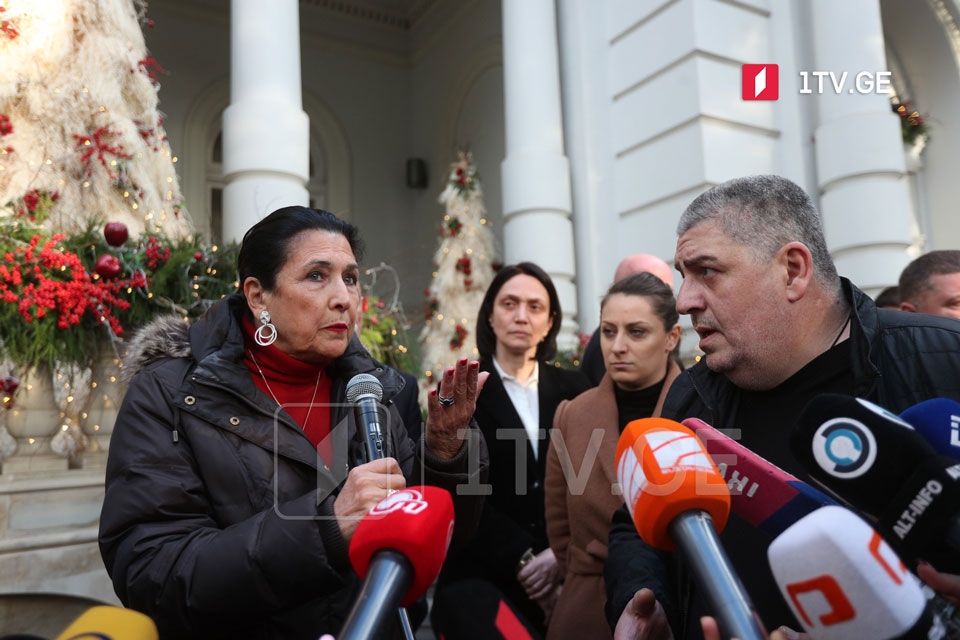 President Zourabichvili to hold briefing today
Georgian President Salome Zourabichvili will hold a press briefing today at 5 pm after group of people have started rallying outside the President's residence in the capital, urging her not to pardon jailed ex-President Mikheil Saakashvili.
The protesters said they gathered to remind President Zourabichvili of Saakashvili's crimes.
The President addressed them in the yard of the residence, saying "when you rushed at me after some people's rumours about me, where were they in 2007, when the tragedies occurred during Misha's [Saakashvili] tenure in office? I'll tell you where they were – either at Misha's headquarters, in various roles, or at Cartu Bank."
The rally participants said Zourabishvili's speech "insulted" them.
Saakashvili, 54, has been in a jail for more than a year, convicted of abuse of power while in office.