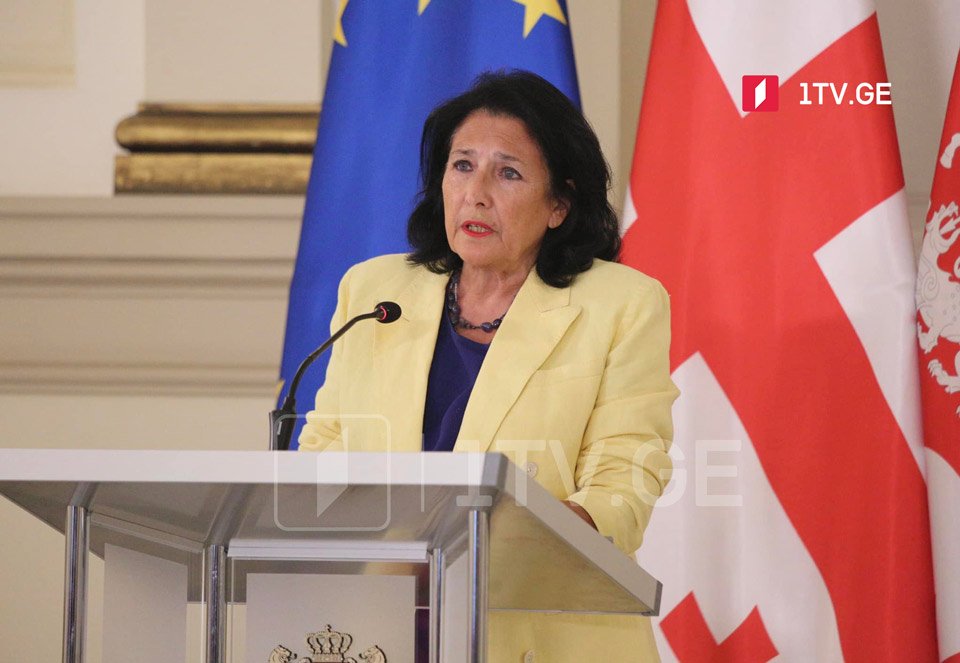 President Zourabichvili says gov't also needs to work on EC recommendations in Brussels
Georgian President Salome Zourabichvili Wednesday anew underscored the EC-outlined recommendations that could pave Georgia's way to the EU candidate status if fulfilled.
During a recent press point with the MEPs delegation, the President deemed their Georgia visit "all-important for the country at a historical moment, which also emphasizes the region's geopolitical importance."
Zourabichvili claims working on those points should kick off both in Brussels and Georgia.
"I am waiting for the government officials to visit Brussels for further clarifications with the European Commission and ways for some parts of these points to be brought off.
The work must start in the Parliament; that is why, I signed the decree to hold a summer session, as we have six months. Not doing so is utterly incomprehensible," she stated.
The President believes "everyone must work together." While the government, the ruling team, holds responsibility, "constructive opposition" is also needed.
"But, once again, the primary responsibility, and the population is well aware of this, is the government's," she added.
Press Point with MEP David McAllister https://t.co/rSbIqAqWPE

— Salome Zourabichvili (@Zourabichvili_S) July 20, 2022