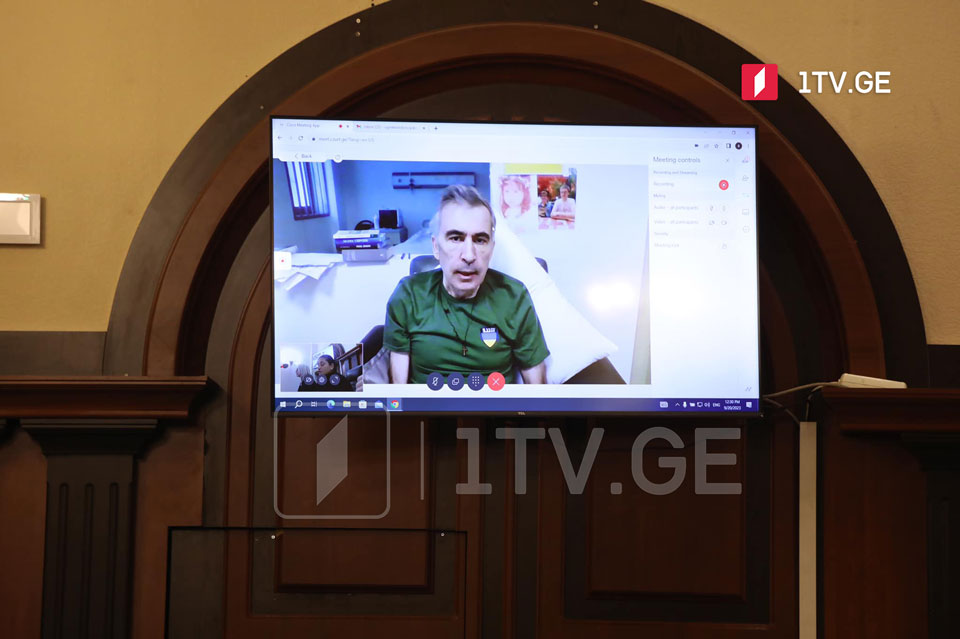 President Zourabichvili plays political game, jailed ex-president Saakashvili says
"We applaud President Salome Zourabichvili when she says good things. She has recently visited Europe and was asked about my release at almost all meetings in order for me to participate in the fight for Georgia's liberation together with you. She said 'No," jailed ex-president Mikheil Saakashvili stated while joining today's court trial via a video link.
According to Mikheil Saakashvili, Salome Zourabichvili plays a political game.
"When you are a President, you are required to have enough courage, even if the courage comes from allowing me to move freely throughout Georgia. I was far from Georgia and could not participate in the political life of Georgia. I came because only a wall, a bar, divide me from you; no matter, I am among you. So I want you to know that you can count on me. You should also hope for Ukraine, and, of course, I am also a part of Ukraine," Mikheil Saakashvili said.