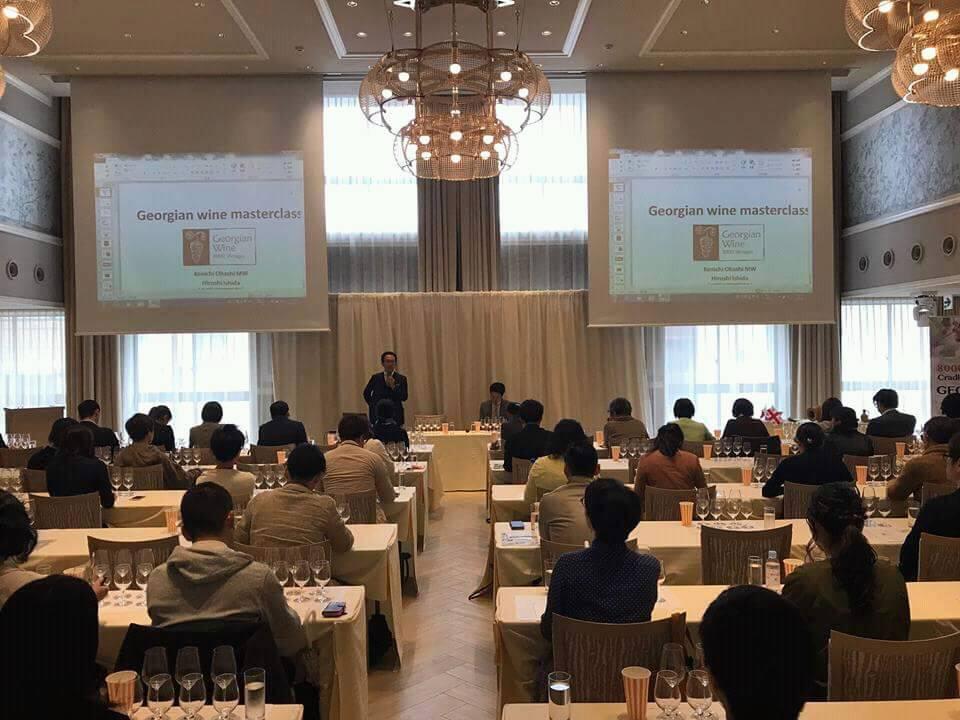 Presentation of Georgian wine in Japan
Georgian wine tasting was held in Fukuoka, port city of Japan, which is considered as important industrial center of the country, – the National Wine Agency of Georgia reports.
The event was organized by the head of the National Wine Agency contractor marketing company Red Bridge, master of wine Kenichi Ohashi. Tasting of Georgian wine was led by also Japanese top sommelier, Hiroshi Ishida.
The tasting-seminar was attended by up to 100 professional of wine: sommeliers, wine importers, representatives of hotels and restaurants. The guests were able to taste wines of the following companies: "Chateau Mukhrani" (Rkatsiteli Superieur), "Shalauri Wine Cellar" (Rkatsiteli, Green), "Shumi" ("Iberiuli" – Green, Mukuzani), "Giuaani" (Saperavi Barrel) and "Orgo" (Saperavi).
The aim of the presentation was to increase awareness of Georgian wine on Japanese market for further growth of export.
Some of the guests of the presentation expressed their readiness to include Georgian wine in their restaurants menus. "Japan is one of the strategic markets of Georgian wine, where, according to the data of four months of the current year, over 73 thousand bottles of wine have been exported, which is 139% higher than the similar data of the last year," the National Wine Agency said.