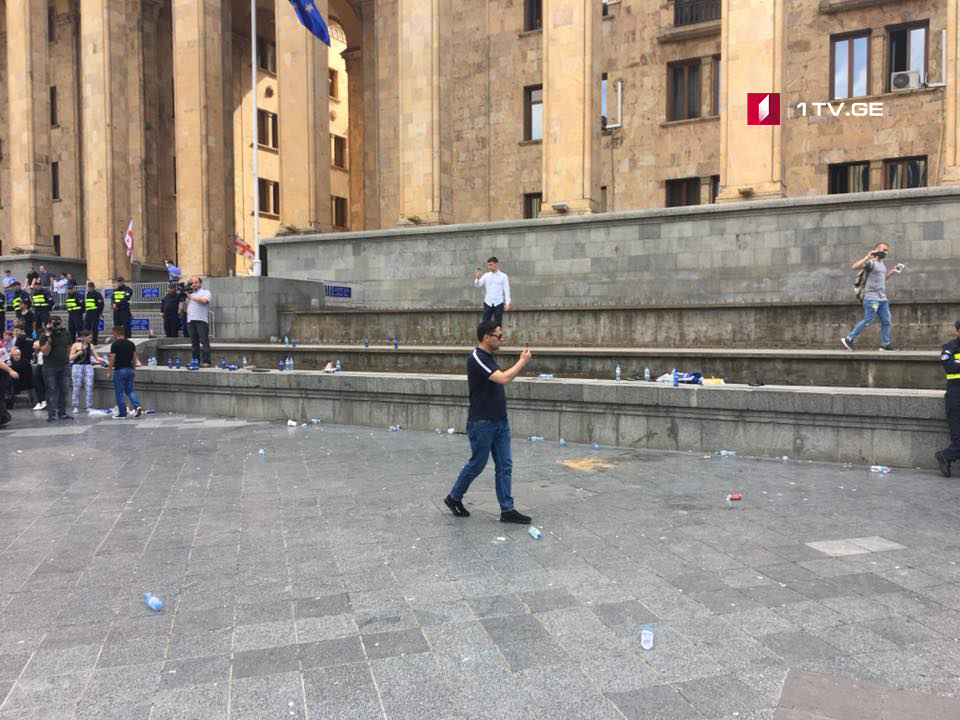 Police dismantled tents in front of the parliament 
Police officers have removed the tents set by the protesters in front of the parliament building at Rustaveli Avenue, Tbilisi.
Law enforcers have already freed the territory from the tents.
Protest action under the hastag #DoNotKillMe held on Rustaveli avenue in Tbilisi yesterday in relation to the Khorava street teen murder case. Late night protesters set up tents at the carriageway of Rustaveli Avenue and blocked the road. Police officers have transferred the tents from carriageway to the pavement and placed in front them of the Parliament building earlier this morning. According to Police, several incidents took place in the tents today.