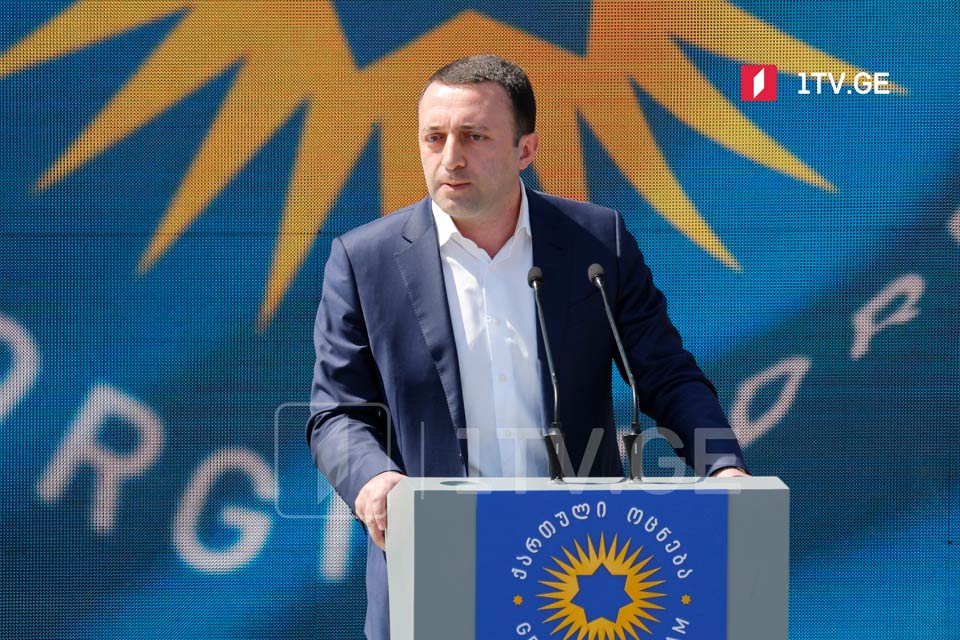 PM to nominate GD Kutaisi mayoral candidate
Prime Minister Irakli Garibashvili thanked all supporters of the ruling Georgian Dream (GD) party when nominating Ioseb Khakhaleishvili as mayoral candidate in Kutaisi, Imereti region.
PM stressed all successful projects carried out in different directions in the last 8 years among them building –rehabilitation of roads, water supply systems, schools, hospitals and hotels.
He said poverty and economic problems remained the main challenge. PM underlined that development and welfare had to be brought in every region equally.
Irakli Garibashvili noted that production of the local industry and tourism boosting was the priority in the Imereti region.
"We truly have a wonderful country with unique nature, resources. All this needs to be used. Modern tourist infrastructure should be developed in all municipalities in order to utilize all the resource that this beautiful region has," PM claimed.