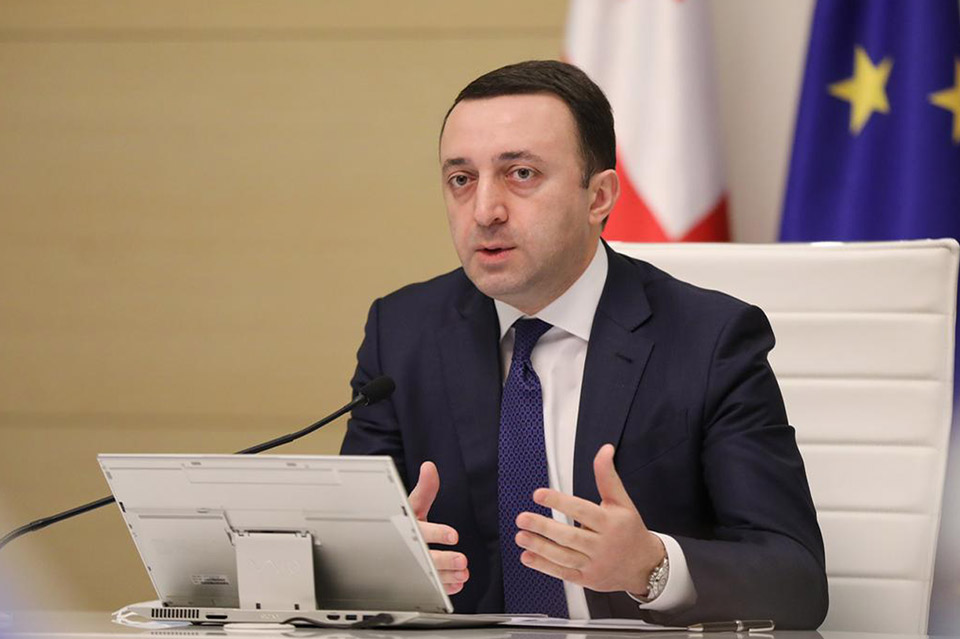 PM pledges gov't to be ready for fair compromise
Georgian Prime Minister Irakli Garibashvili says the dialogue between the government and the opposition is underway. PM hopes the parties would reach an agreement.
Garibashvili vows the government is ready for fair and rational compromise. PM rules out any destructive step from the ruling team. "On the contrary, the opposition disrupted the dialogue and did not compromise. We are ready to reach a reasonable and fair agreement. The ball is in their court now," PM said.
Georgian PM stressed that no early elections would be held in the country. "This issue is out of the discussion," he added.
EU Mediator Christian Danielsson returned to Tbilisi on Sunday to help the opposition and the government reaching an agreement. Danielsson said he would stay in Georgia for three days. He has already met the Georgian NGOs. He will meet with the opposition and the government on Monday.
Danielsson first arrived in Tbilisi on March 12. He decided to prolong his stay in Tbilisi to help the sides. After a five-day mediation that ended with no result, he left the country.
Charles Michel announced on March 22 that Christian Danielsson would travel back to Georgia by the end of the week to help the parties to agree.
The Georgian opposition parties that won seats in the Georgian Parliament of the 10th Convocation believe the 2020 parliamentary elections were a fraud. They have been demanding repeat parliamentary elections and the release of the United National Movement Chair, Nika Melia, and the co-founder of the TV channel Mtavari Arkhi Giorgi Rurua.