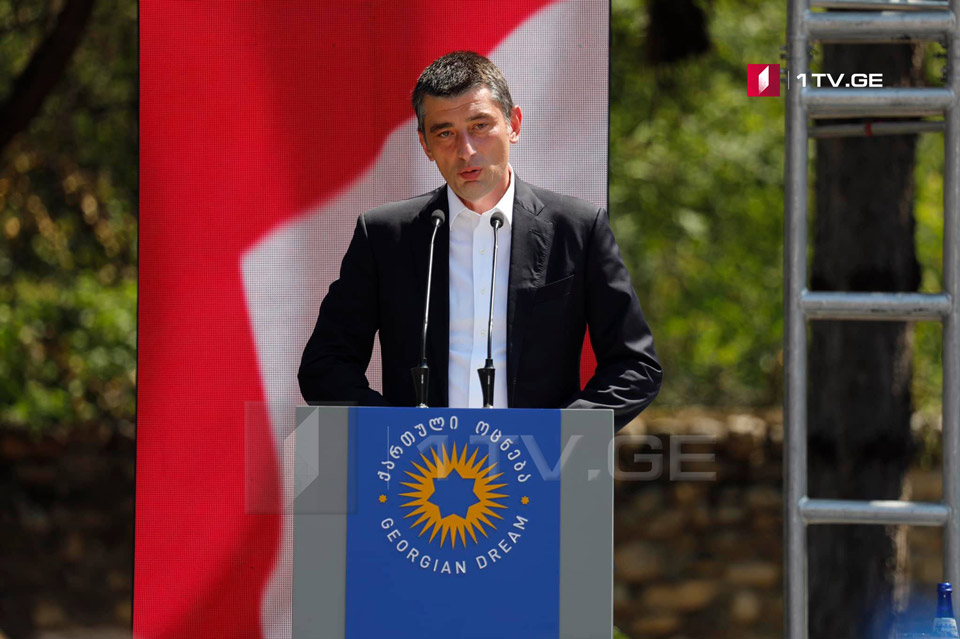 PM – Georgian government will spend at least 20 billion GEL on infrastructure projects during next 4 years
The Georgian government spent 23 billion GEL on systematic infrastructure projects after 2012 and will spend at least 20 billion GEL during the next 4 years – Prime Minister Giorgi Gakharia said in Tsalenjikha town during the speech delivered regarding carrying out of the gasification program.
According to PM, the money will be spent on construction and rehabilitation of roads, gas, water systems, schools and kindergartens. He pledged that by 2024, about 2 800 000 people will have had 24-hour water supply.
"All this will be done for our citizens to have their everyday life to that of the European type, and we will have to do this together," Gakharia said.
"Every Lari will be used on goals and programs that will reach every person regardless of their living place," PM stated. Gakharia said that the plan aimed at living in an economically strong, free, fair and European state.