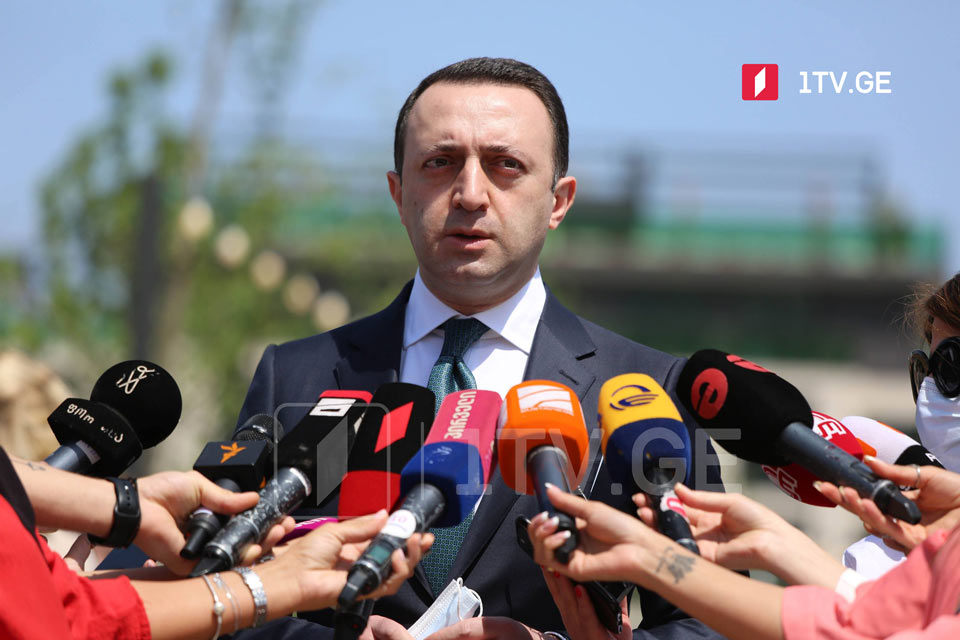 PM Garibashvili says he recognizes Georgian Army parade only, LGBT community to choose other locations offered by police
"I would once again appraise why I opposed the so-called parade; first of all, why is it called a parade?! I know only one parade; it is the parade of our army," Georgian Prime Minister Irakli Garibashvili said at the government session.
According to the Head of Government, there were many other locations for other events to express divergent views offered to the LGBT community by the police.
"I would like to remind the society that they have been gathering and celebrating their week (Pride Week) for three days without any obstruction before that. There were no obstacles and no aggression as the police prevented everything. But when 95 per cent of our population opposes a demonstrative propaganda march or parade, we must all obey it. It is the opinion of the vast majority of our population. We, as a government elected by the people, are forced to deal with it. We will always consider this. The minority will no longer decide the fate of the majority," the Prime Minister said.