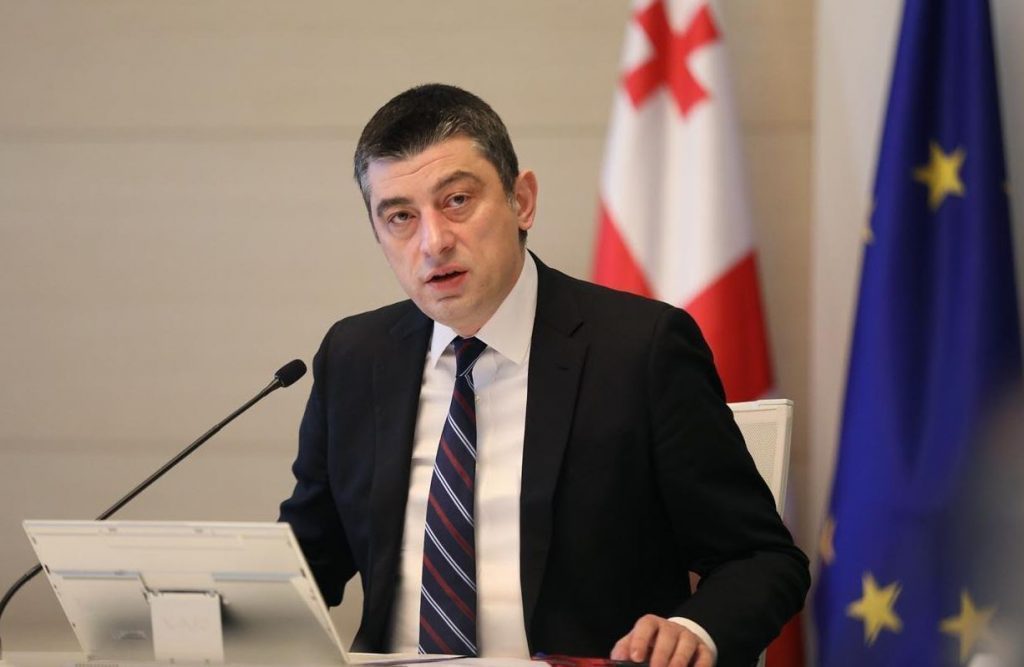 PM Gakharia: Politicization of Davit Gareji issue risky for Georgia
According to the Prime Minister of Georgia, Giorgi Gakharia, politicizing the Davit Gareji Monastery Complex issue poses severe risks.
Gakharia urges everyone to show responsibility and wait for the investigation of the case.
"I have said many times, and I will repeat that the politicization of the Davit Gareji issue in any form by any party is extremely risky for our country. It is such a sensitive matter that we should all take responsibility and wait for the ongoing investigative processes. Everyone, absolutely everyone, should demonstrate a common national approach. We should refrain from any step that could theoretically contribute to the politicization of the David Gareji issue.
We must be careful about the future of Gareji and our relations with our strategic partner Azerbaijan. Everyone should understand that this is a sensitive issue. Every word has a political, social, or historical meaning. Every statement can affect the processes that have practical importance," said Giorgi Gakharia.
Politicians and citizens in Georgia made many statements over the last week on the so-called Davit Gareji case that refers to an investigation into the work of delimitation demarcation commission working on the Georgia-Azerbaijan state border. Last week, Iveri Melashvili and Natalia Ilychova, indictees in the Davit Gareji Monastery Complex case, were released on bail.
The Prosecutor's Office of Georgia launched a probe against Iveri Melashvili, Head of the Service of Georgian State Border Delimitation, Demarcation and Border Relations of the Department of Neighboring Countries at the Foreign Ministry, and Natalia Ilychova, Chief Inspector of the Land Border Defense Department of the Border Police last year. POG accused them of conspiring to cede lands to Azerbaijan.
POG Investigation found that Melashvili and Ilychova hid the 1938 map and used the 1970-80s maps instead. As a result, Georgia lost 3,500 hectares of land. The hidden 1937-1938 original map was found in Natalia Ilichova's office, POG noted. Both defendants face imprisonment from ten to fifteen years.